code | workshop | sound | electronics | image | clothing | instrument | performance
MEDIA()MESS (DEEP()MESS)
By: Marinos Koutsomichalis, Julien Ottavi, Gisle Froysland, Maite Cajaraville, Katerina Undo, Jenny Pickett, Tanja Brandmayr, Jan-Nahuel Jenny, Felix Vierlinger, Taro Klemens Knopp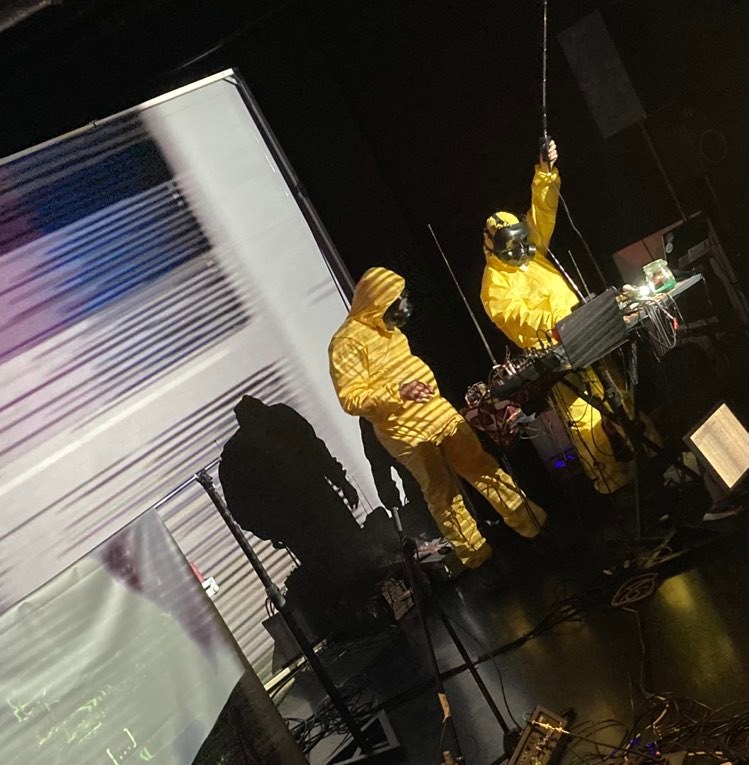 code | workshop | sound | electronics | image | clothing | instrument | performance
MEDIA()MESS (DEEP()MESS)
By: Marinos Koutsomichalis, Julien Ottavi, Gisle Froysland, Maite Cajaraville, Katerina Undo, Jenny Pickett, Tanja Brandmayr, Jan-Nahuel Jenny, Felix Vierlinger, Taro Klemens Knopp
Materials:
synthesisers, DIY electronic instruments, cameras, PA system, projection screens, TVs, hydrophones, antennas, radios, computers, miscellaneous objects and appliances
Duration:
Variable: 1h-2h
Produced by: 
Apo33, Nantes FR
Produced at:
La Plateforme Intermédia, Nantes FR
Produced in:
2022
Documented by:
Katerina Undo, Marinos Koutsomichalis, Didierd Lejard, Margueritte Lejard, Gisle Froysland
On the occasion of the 10th anniversary of Fabrique (île de Nantes, FR) 10 artists/hackers from 4 different research labs –MADLab (Limassol CY), Piksel (Bergen NO), STWST (Linz, AT), Apo33 (Nantes, FR)– at the intersection of intermedia arts, DIY, DIWO, and mediactivism come together to realise a unique improvised 2hour long multimedia performance. Together, they interpret the media and the networks on the current situation of the world and intervene as a research group employing audio, image, language, light, installation, objects, calligraphy, and their own bodies. A series of contingent semi-improvised orchestrated performance acts surfaced this first event.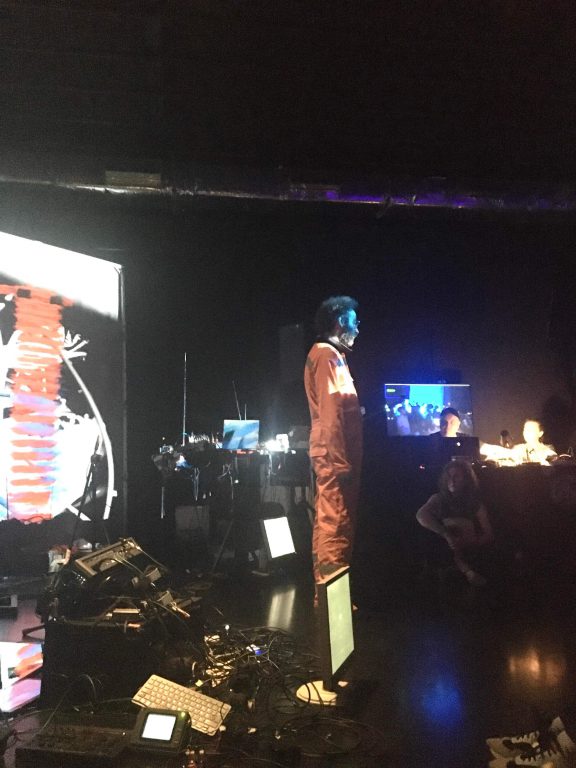 The first MEDIA()MESS public event (MEDIA()MESSe) lasted 2h and took place in La Plateforme Intermédia in Nantes FR featuring performance acts, installation, calligraphy, and solo or collective improvisations by Marinos Koutsomichalis, Julien Ottavi, Gisle Froysland, Maite Cajaraville, Katerina Undo, Jenny Pickett, Tanja Brandmayr, Jan-Nahuel Jenny, Felix Vierlinger, and Taro Klemens Knopp.
DIY instruments & ad-hoc interconnected (non-) electronic objects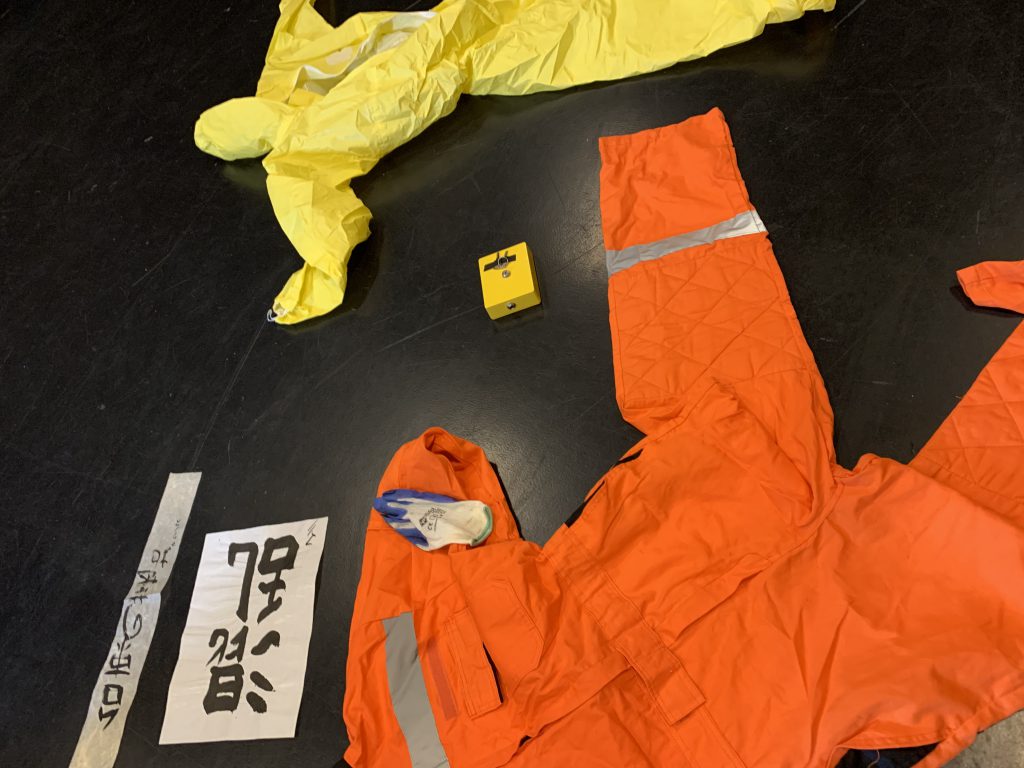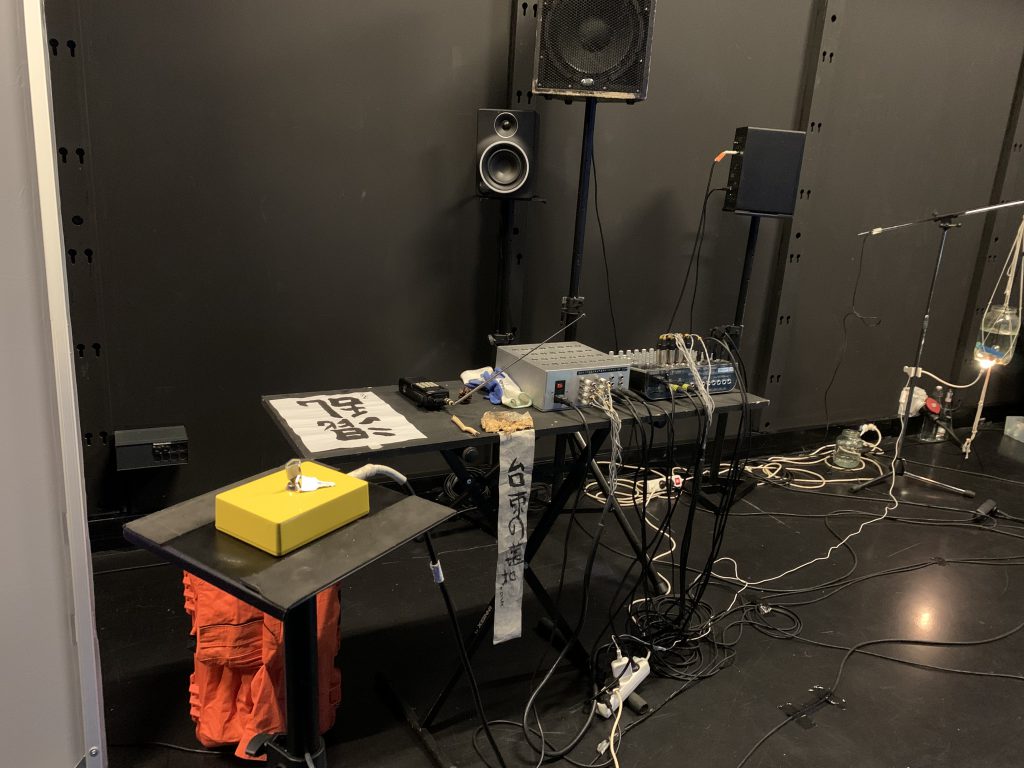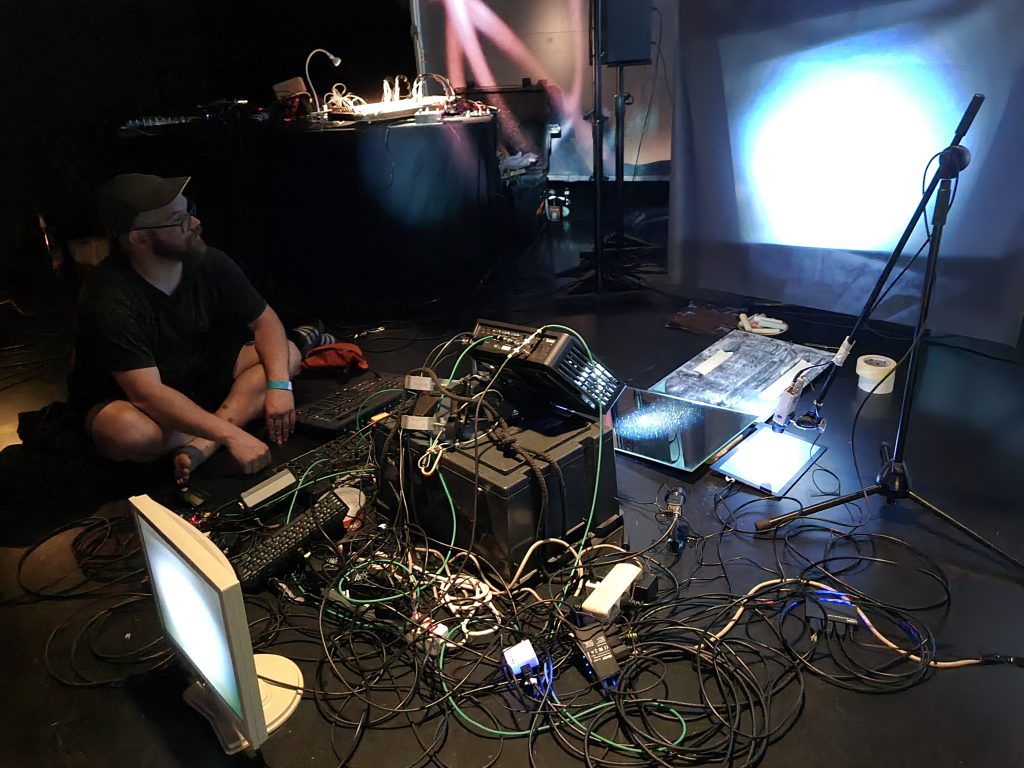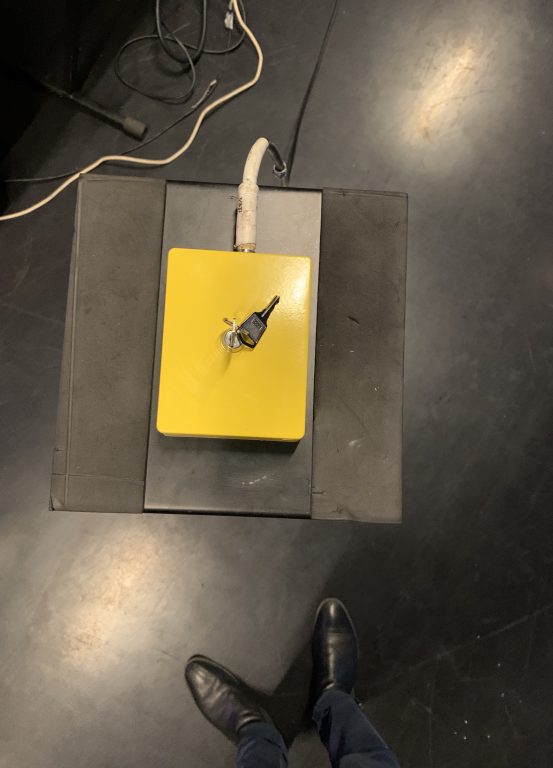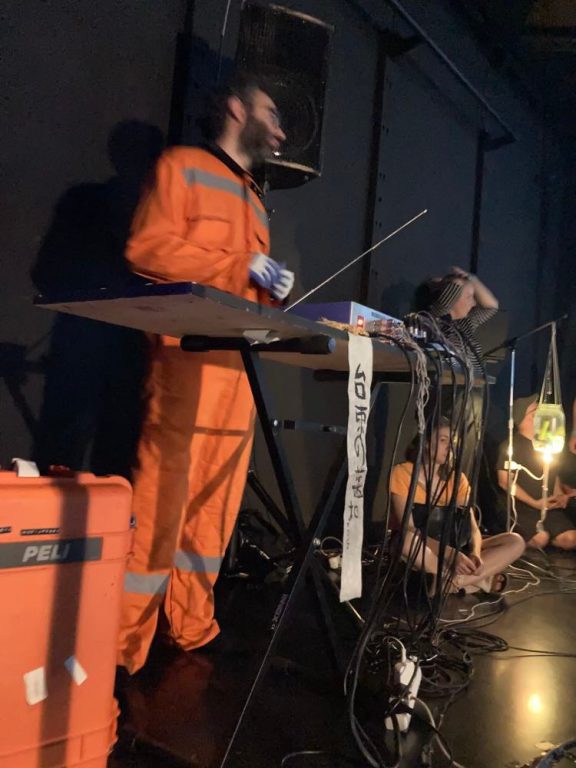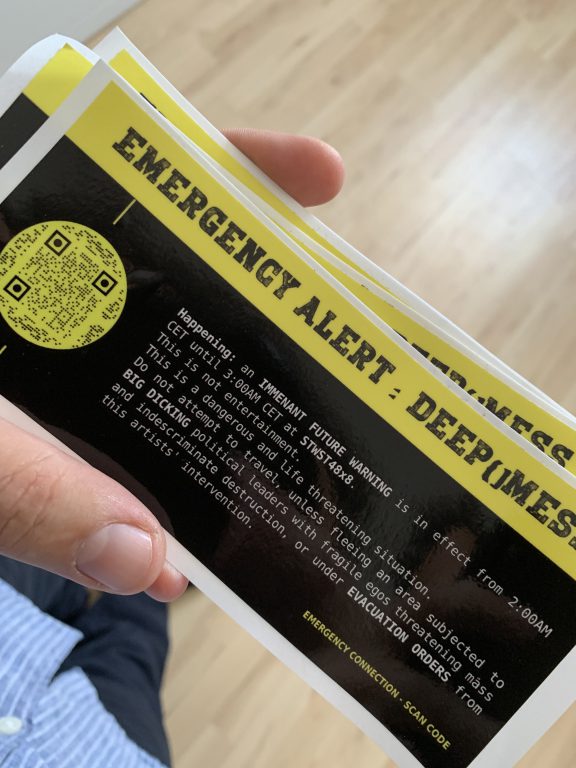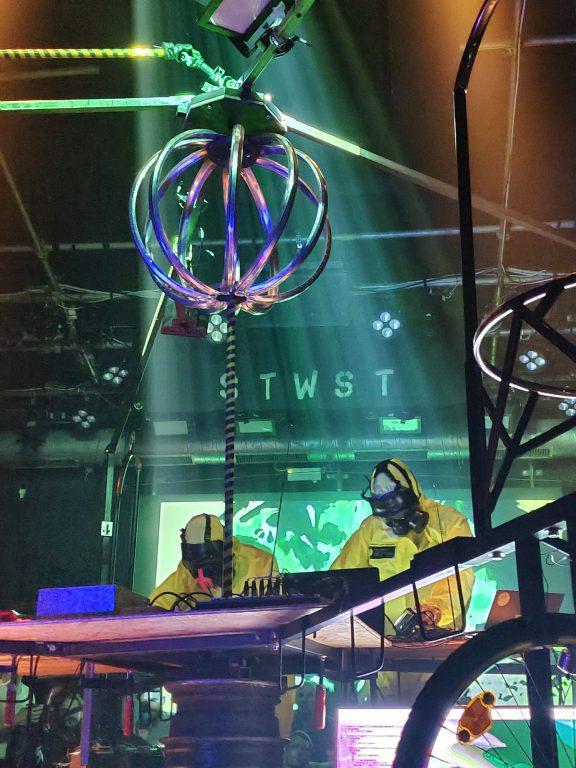 The second MEDIA()MESS public event (DEEP()MESS – open.ended dis.connected) took place in STWST in Linz AT featuring Marinos Koutsomichalis, Julien Ottavi, and Jenny Pickett. DEEP()MESS – open.ended dis.connected has the form of an open-ended disconnected/connected multimedia act dominated by untamed frequencies, DIY instrumentation, electroacoustic noises, animistic objects, and orchestrated acts of irrationality. One of the latter concerned the use of  'EMERGENCY ALERT' stickers prepared especially for this event.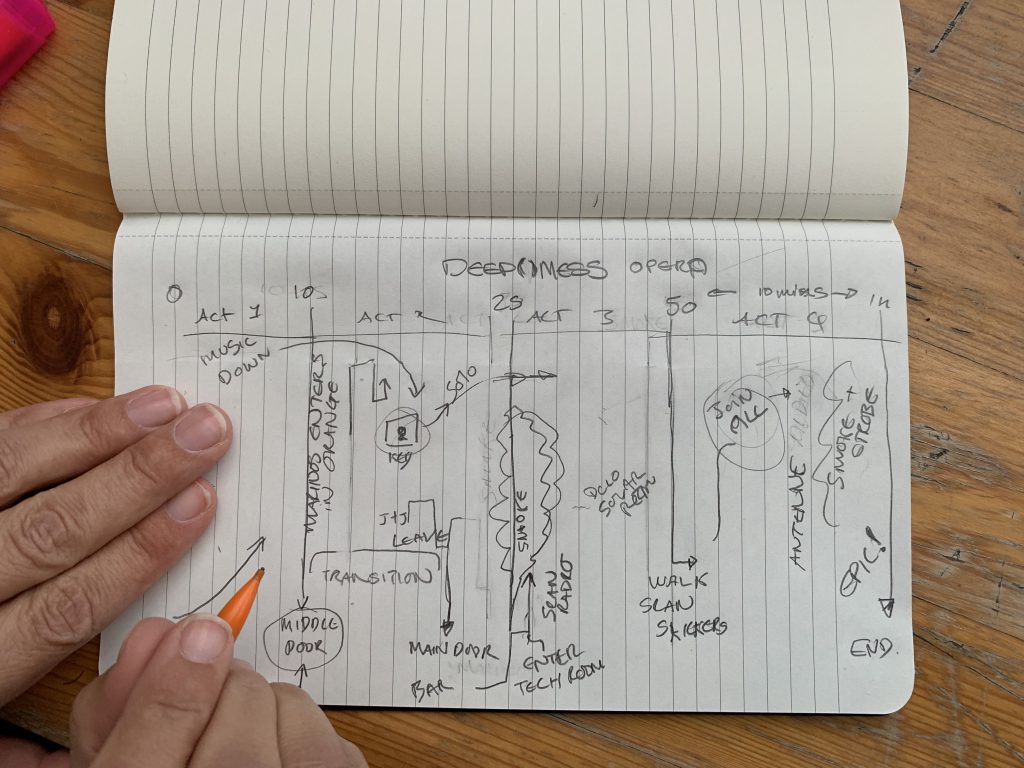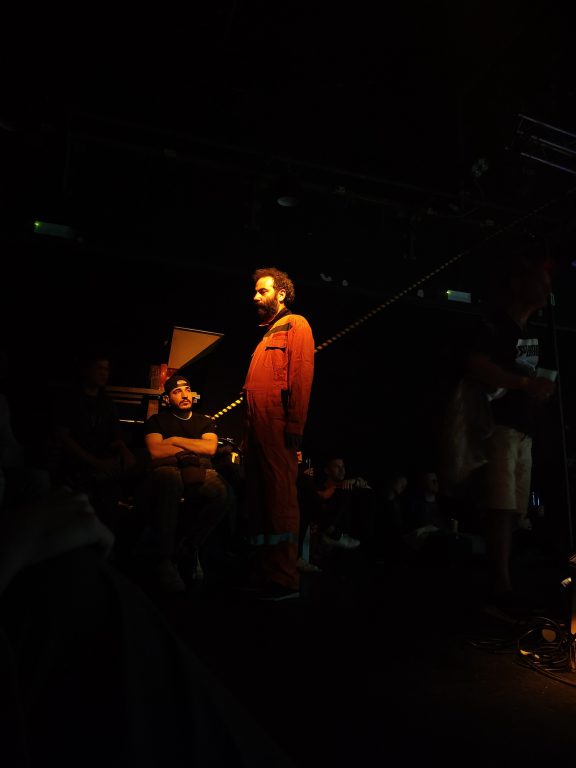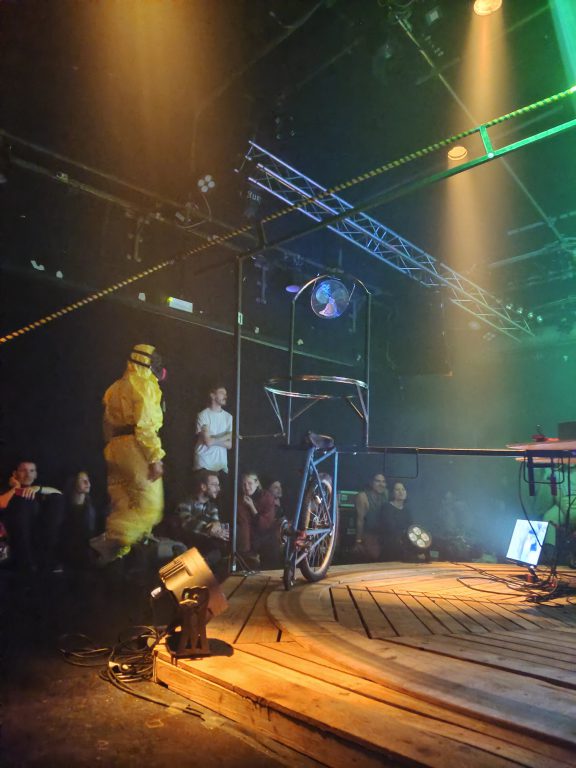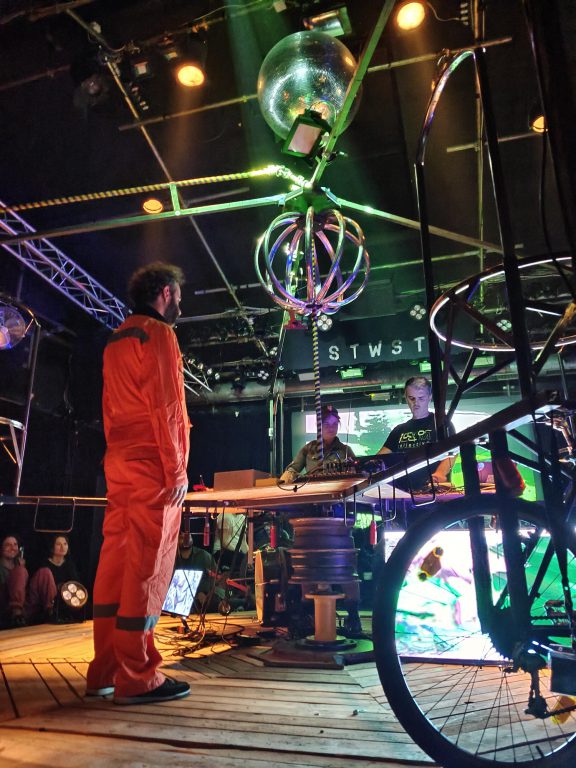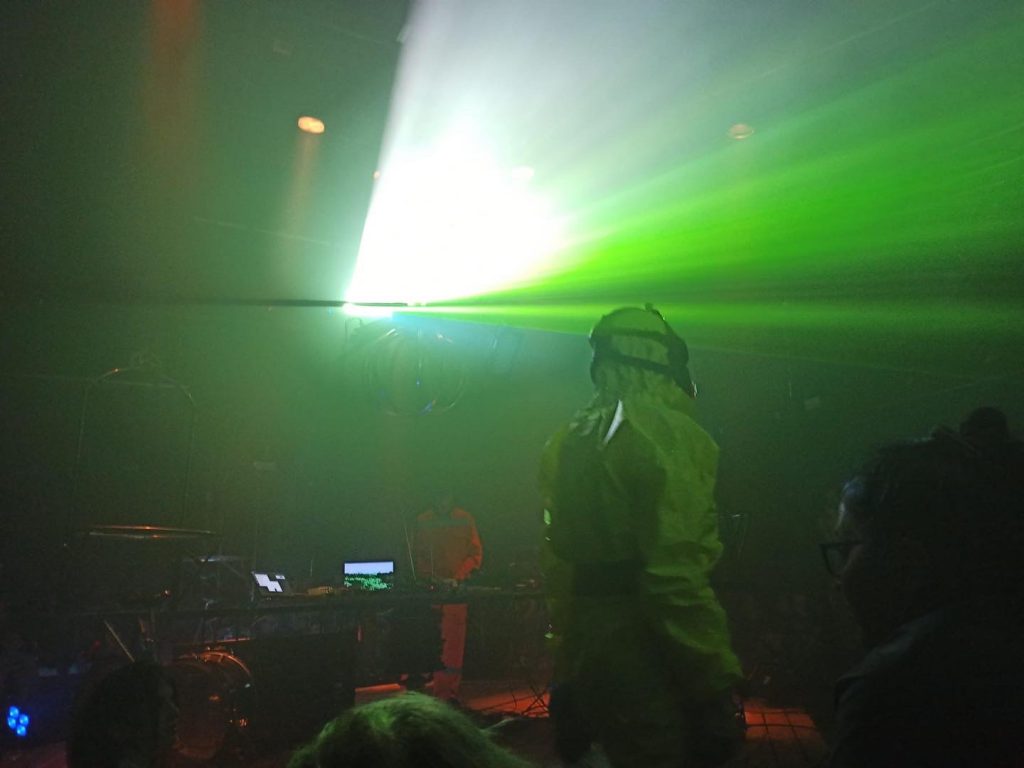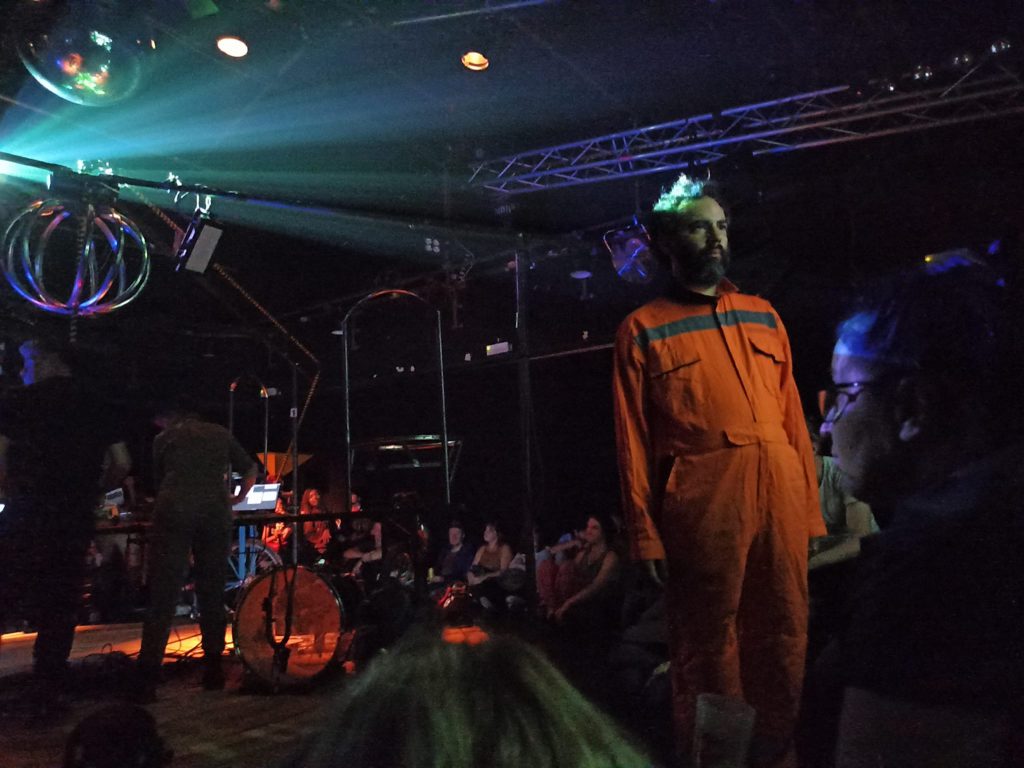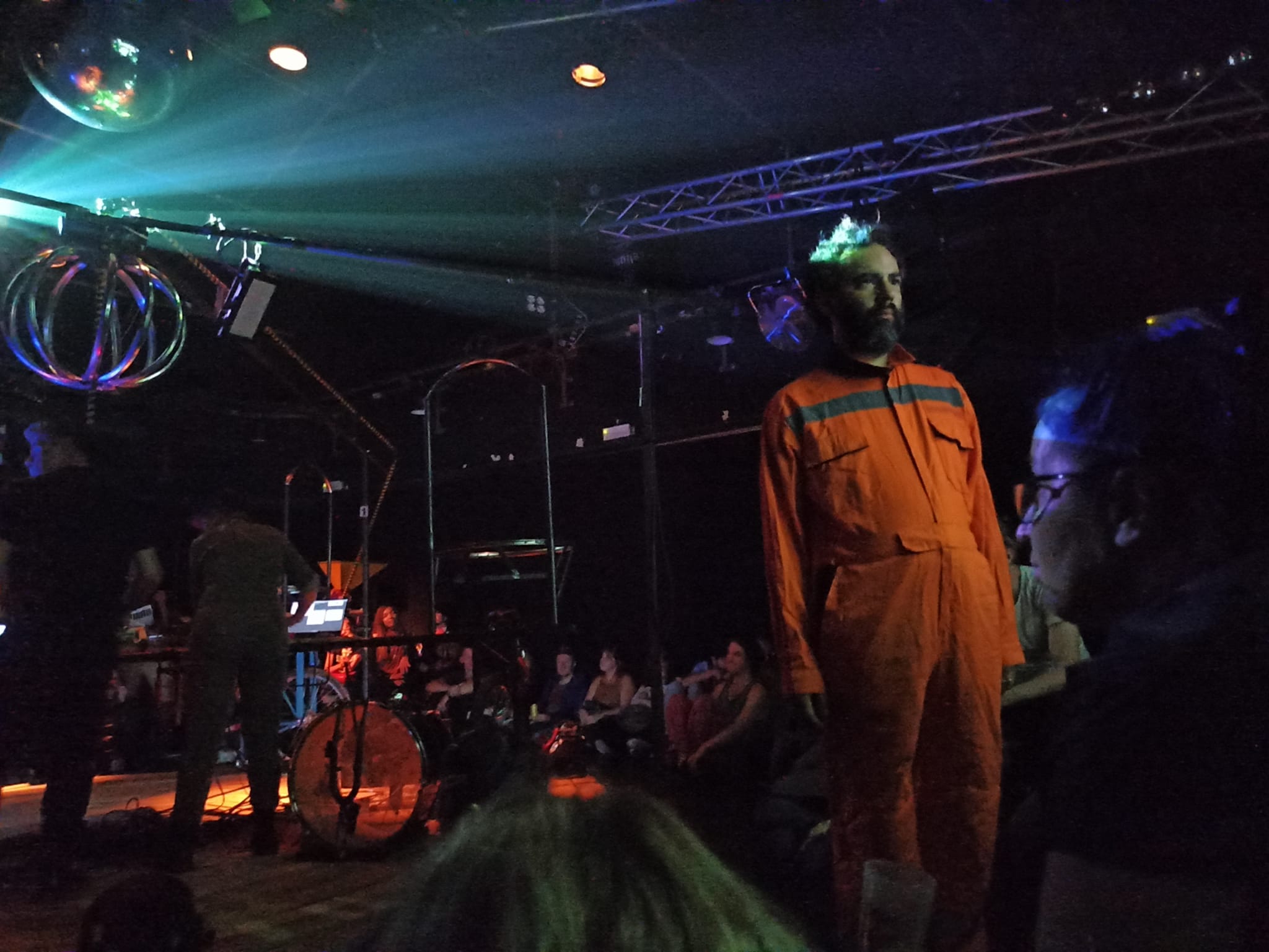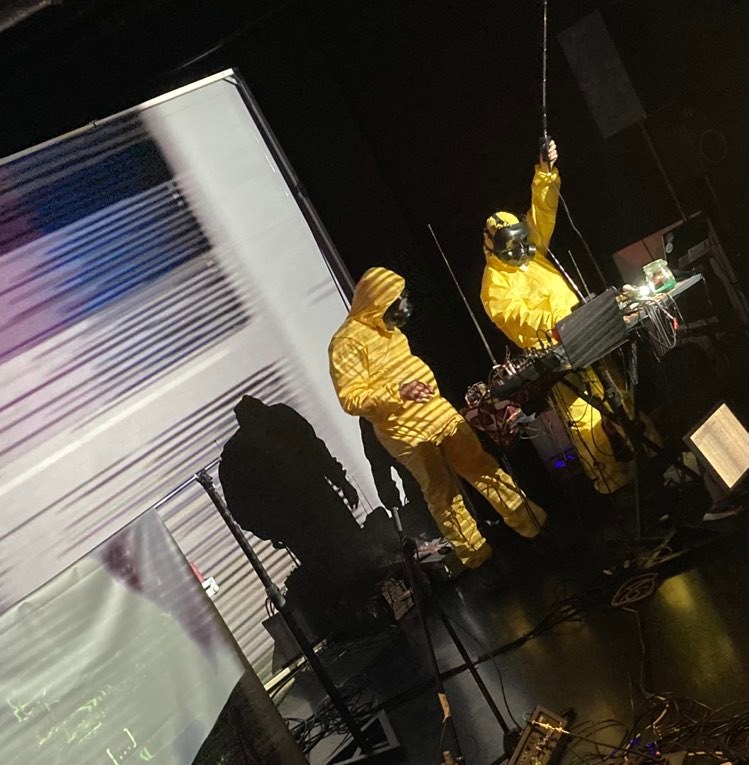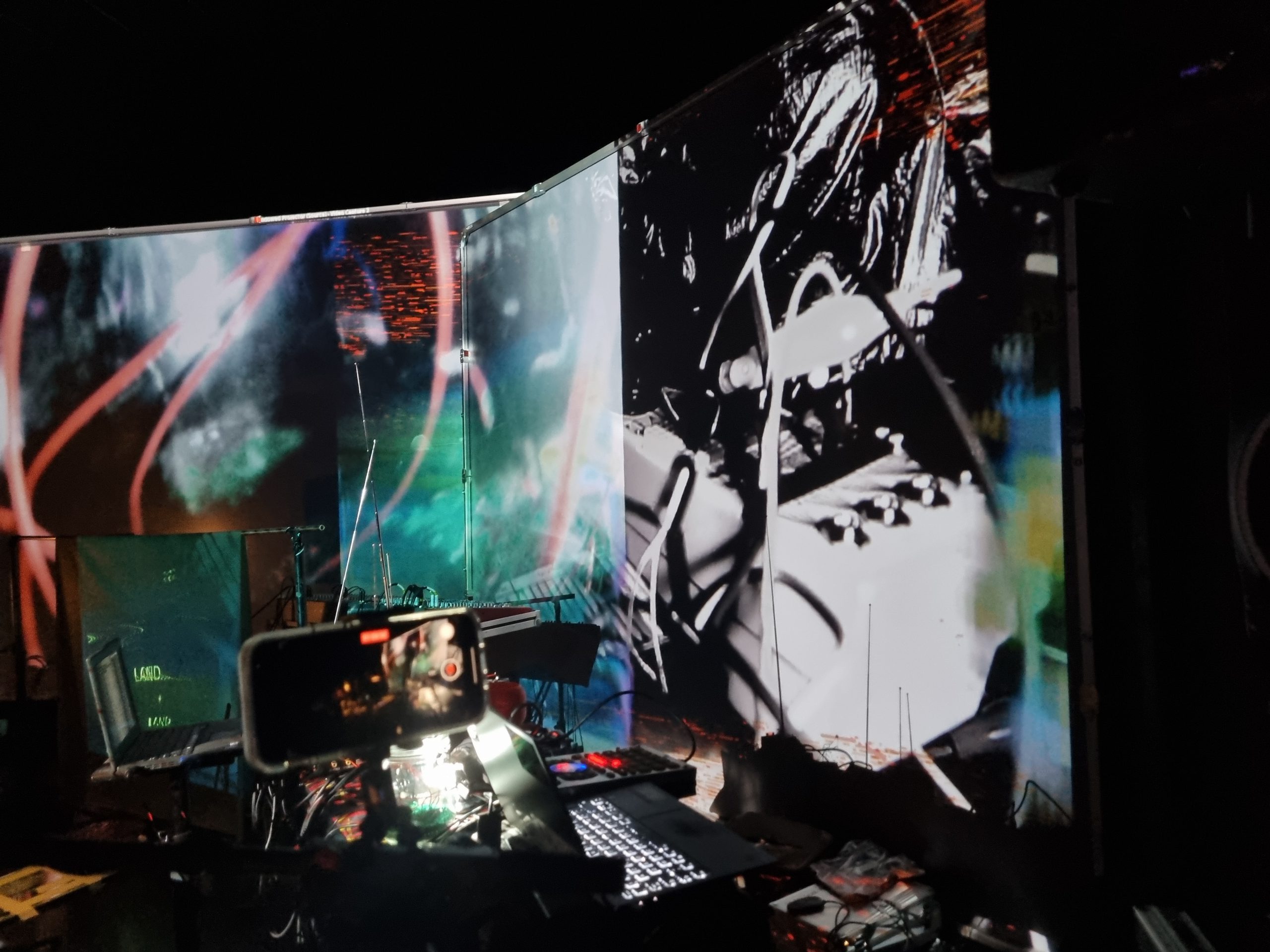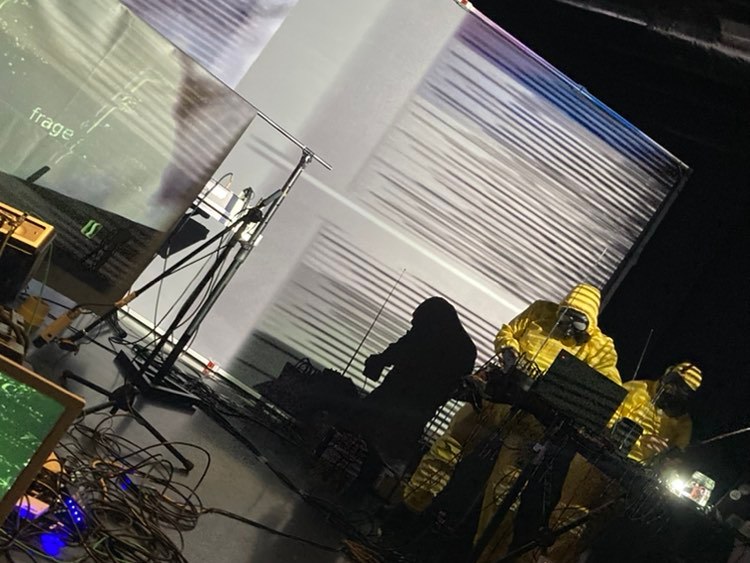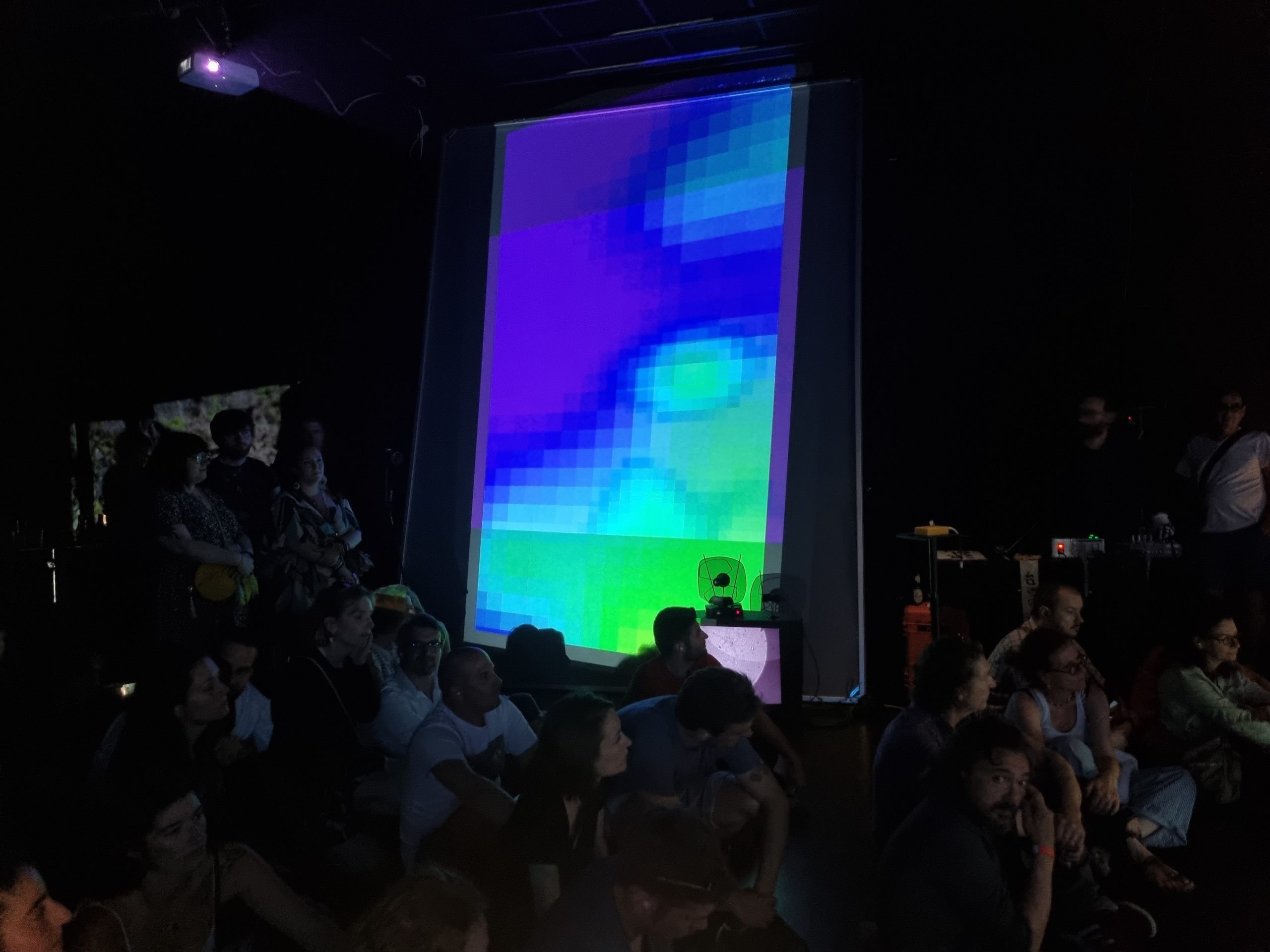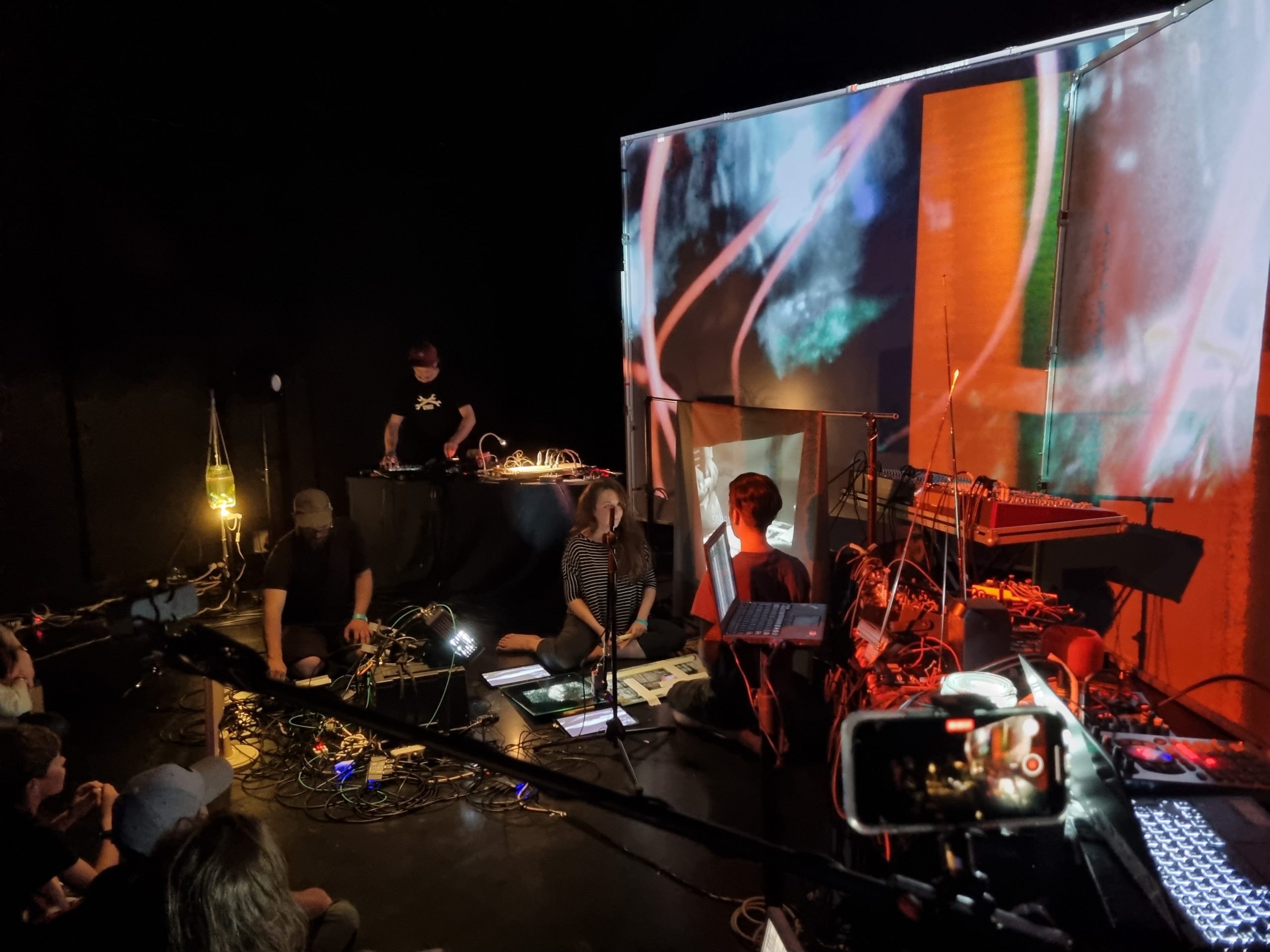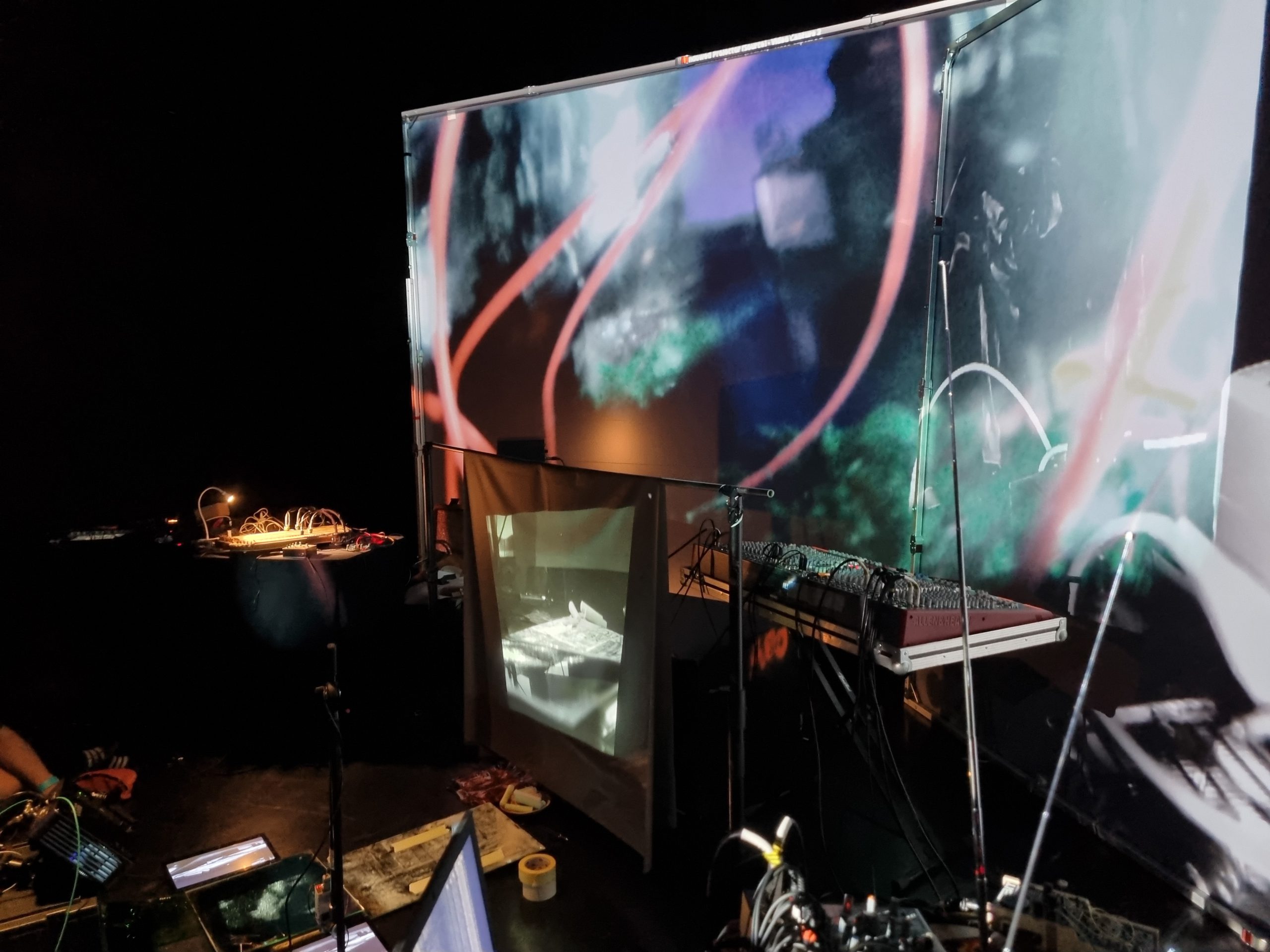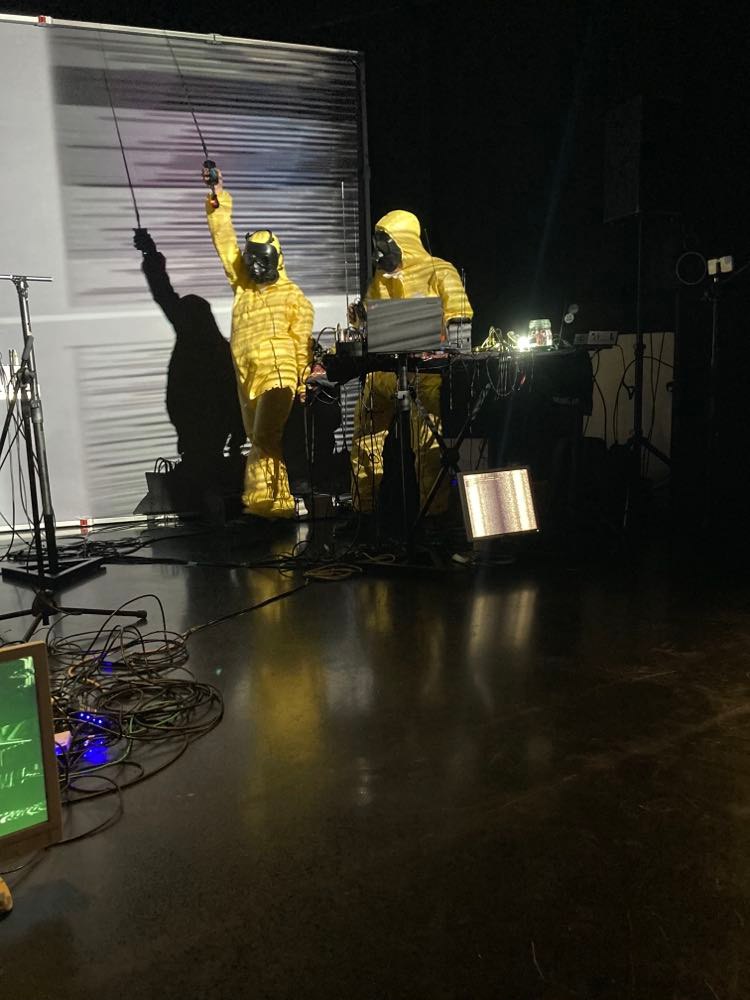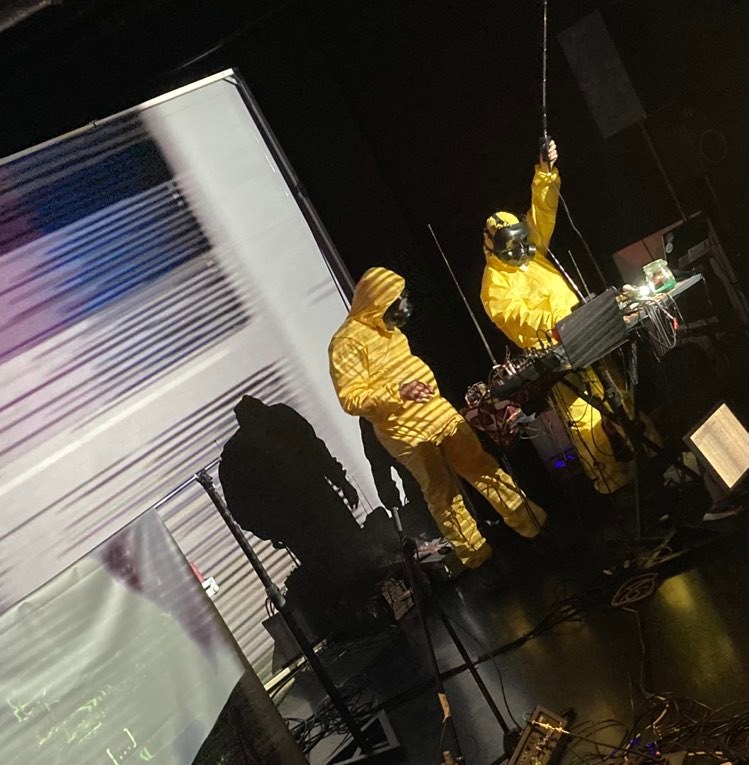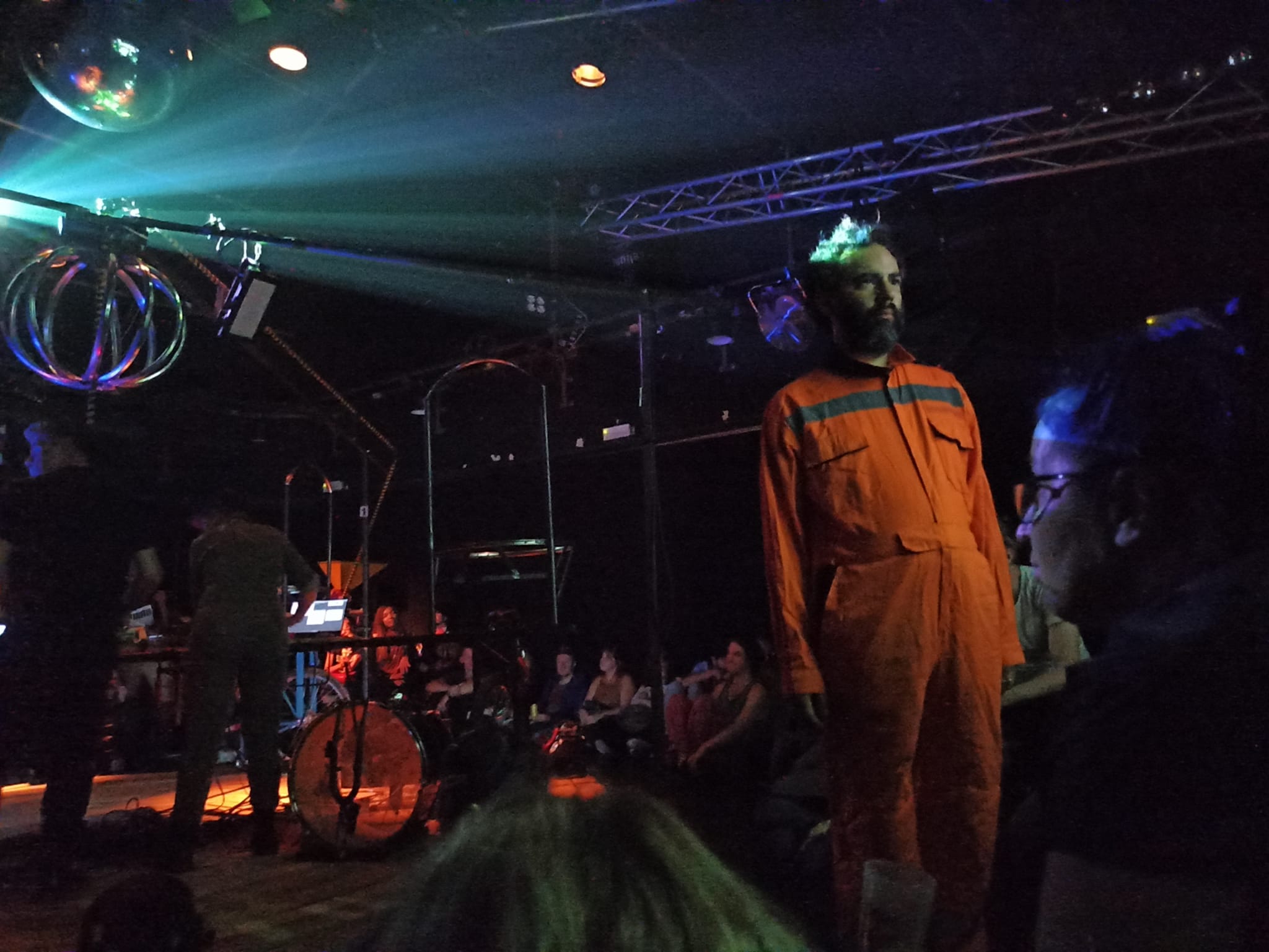 Events
Performance, STWST / MADLAB / PIKSEL / APO33; Fabrique puissance 10; Fabrique; Nantes, FR. (2022)

Performance, STWST48x8 DEEP; STWST; Ars Electronica. Linz, AT (2022)