hybrid | text | object | calligraphy | book
ρομπότα
By: Marinos Koutsomichalis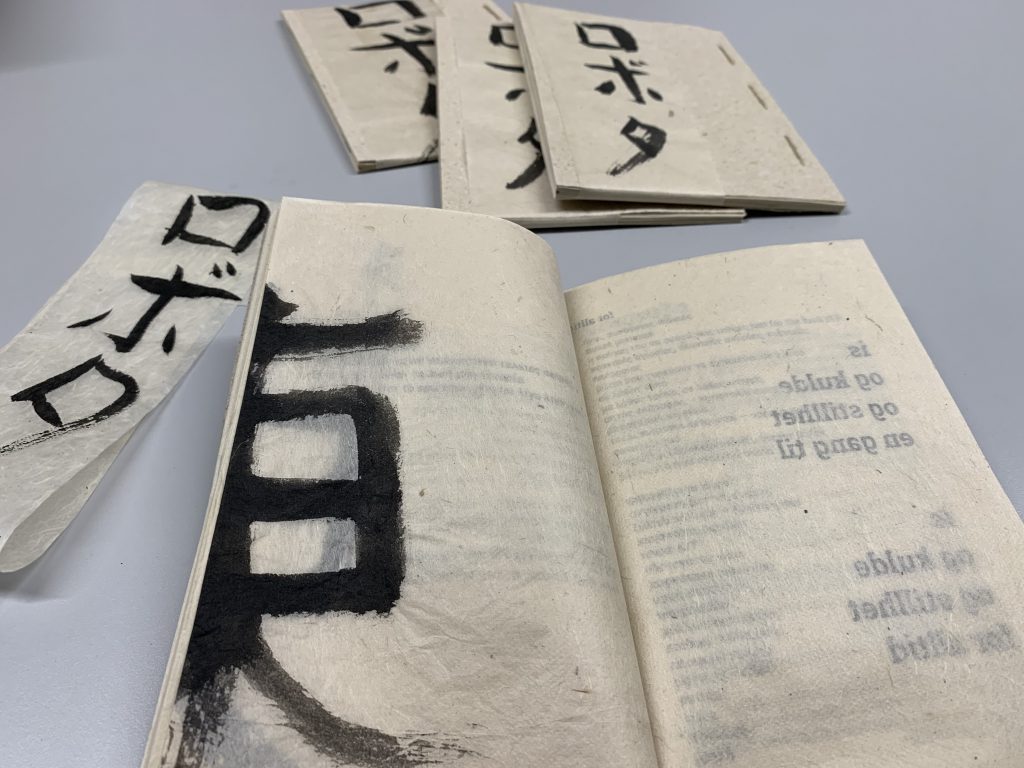 hybrid | text | object | calligraphy | book
ρομπότα
By: Marinos Koutsomichalis
Materials:
Lokta handmade paper, recycled carton handmade paper, silk-screen printing, twine, earth, shovel, text, 和紙 ink, 和紙 paper, 筆 brush.
Dimensions:
57 non-identical copies of 141x209mm
Produced by: 
MADLab, Limassol CY
Produced at:
MADLab, Limassol CY
Pinna Nobilis,  Limassol CY
Kimonos Art Center, Pafos CY
With the help of:
Marina Yerali (paper, binding)
Omiros Panayides (consulting)
Paris Christodoulou (silk-screen printing)
Produced in:
2019-2022
Text sketches & notes from/for various (non)places, in miscellaneous languages and language hybrids. Ρομπότα has been silk-screen printed in handmade Nepalese paper of various qualities, in traditional Japanese bookbinding style with side sewing, and also featuring Japanese calligraphies by the author. It is self-published in a limited edition of 57 number non-identical copies; of which 5 are to be buried in special locations and so as to invite process of decay and decomposition transform them into something else.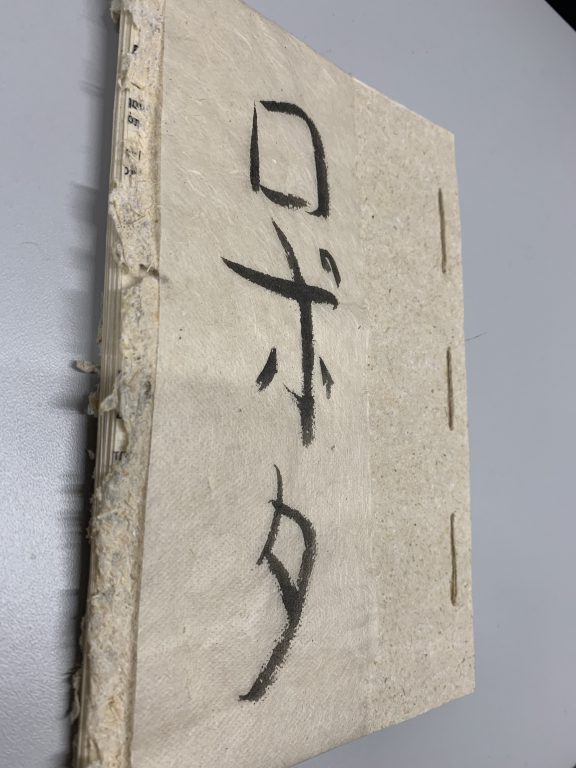 Handmade paper of different quality is used so that all copies are non-identical. Nepalese 'lokta' paper of many different textures and thicknesses is used for the internal pages. Copies 1-7 feature covers from harder lokta paper, while covers 23-31 are of green colour lokta. The covers in all remaining copies are of thicker recycled carton paper in two different styles – a brownish and a beige one.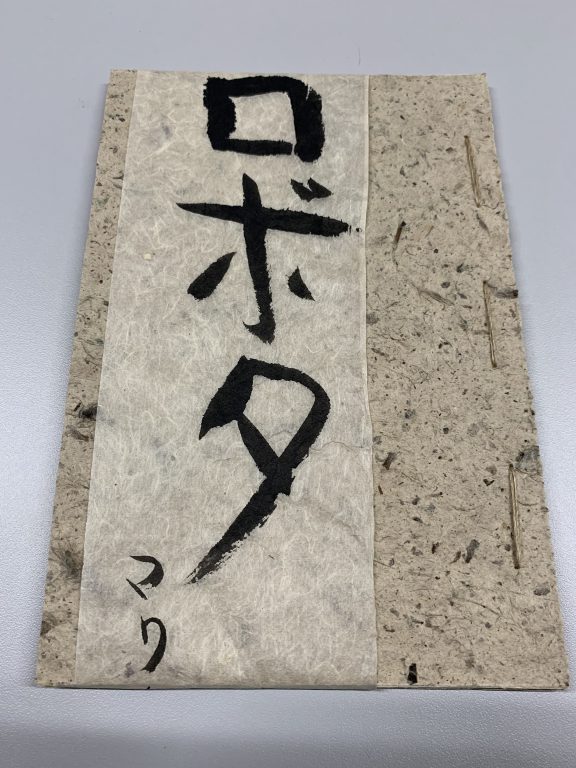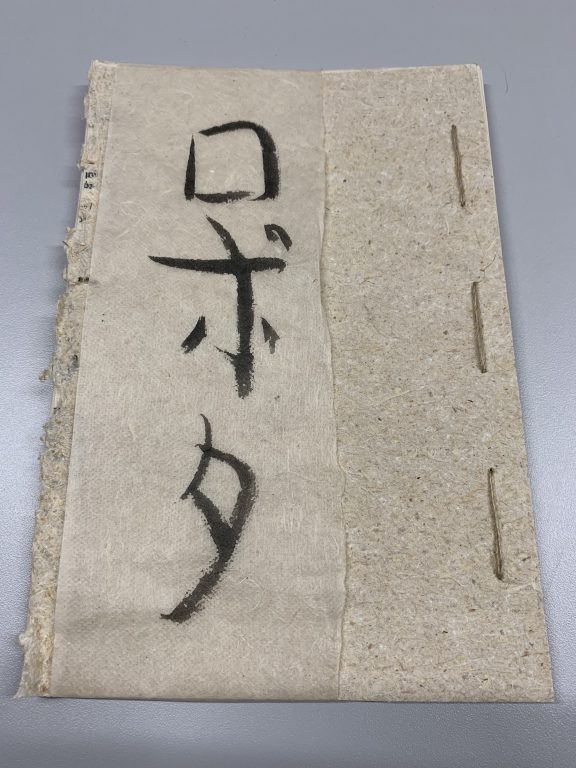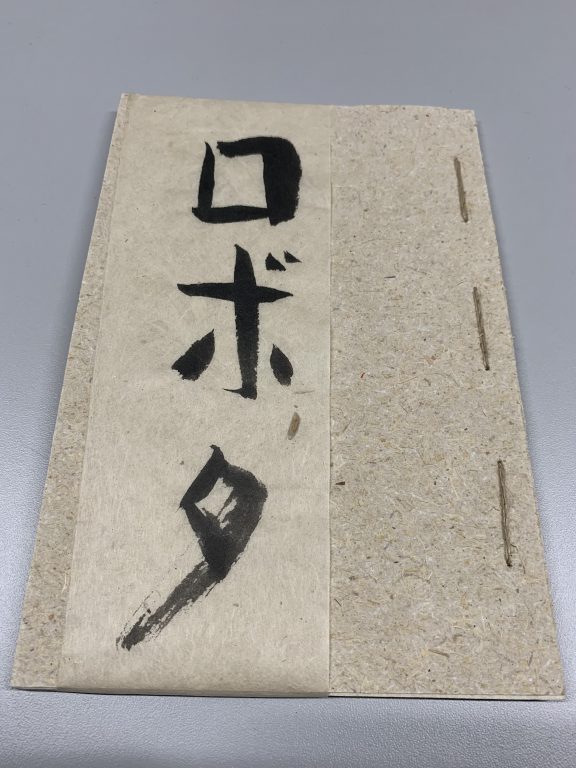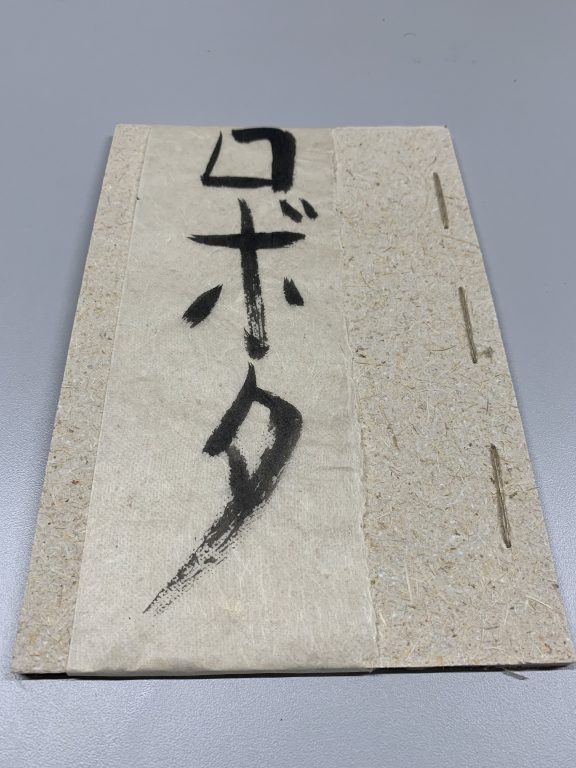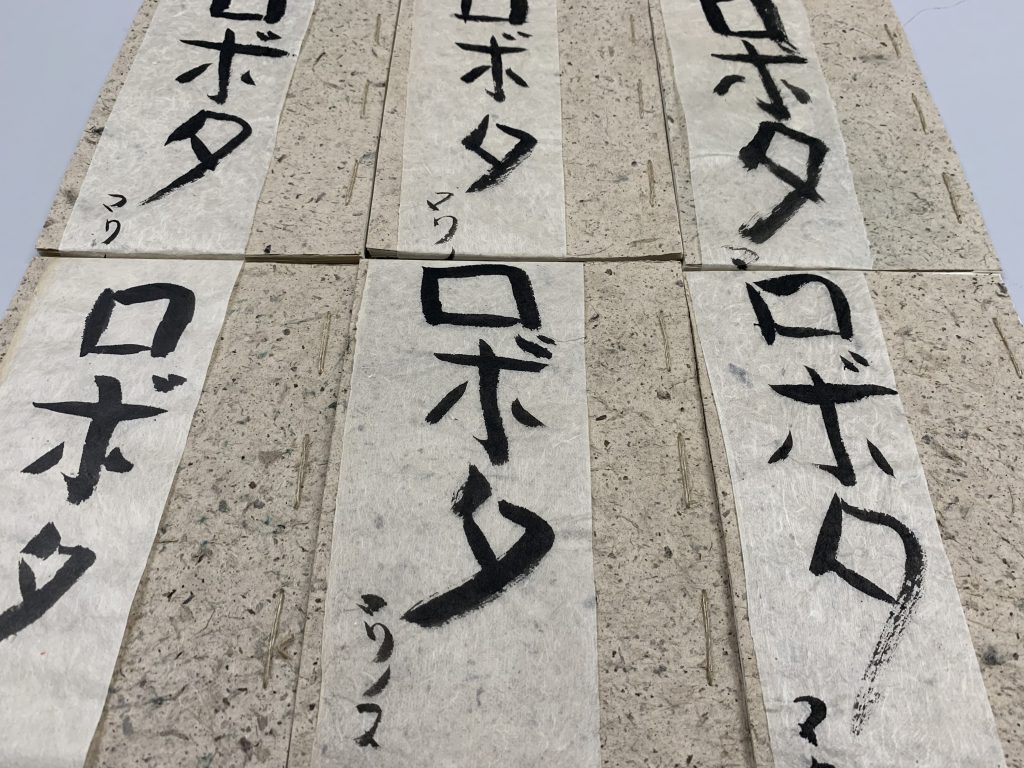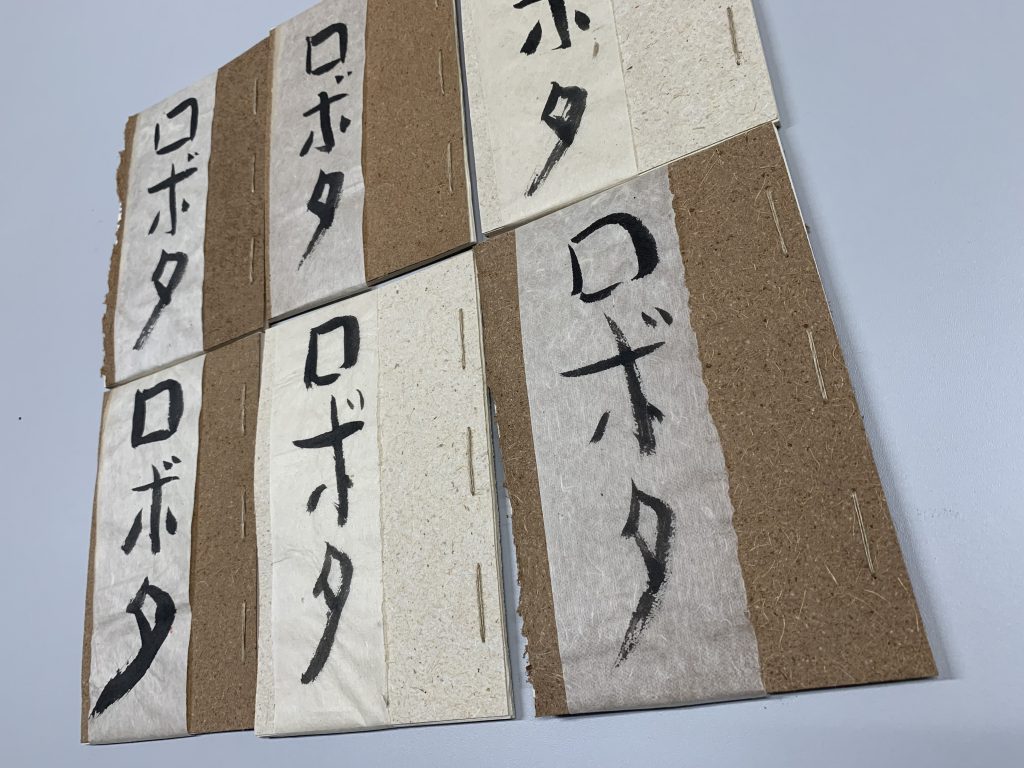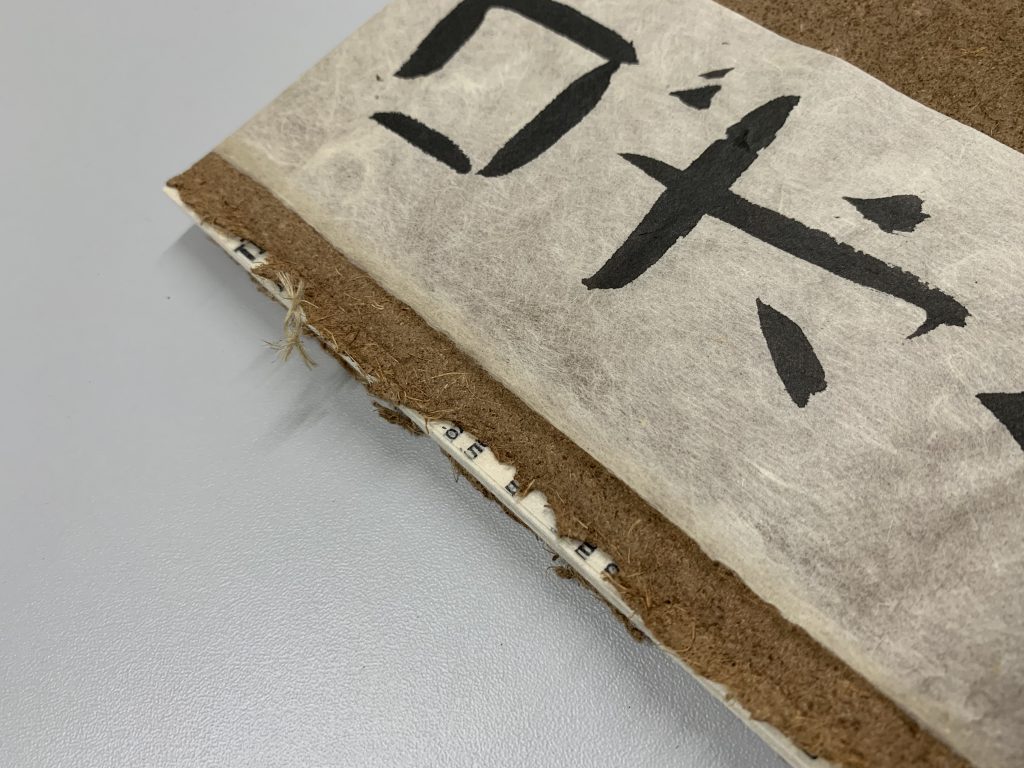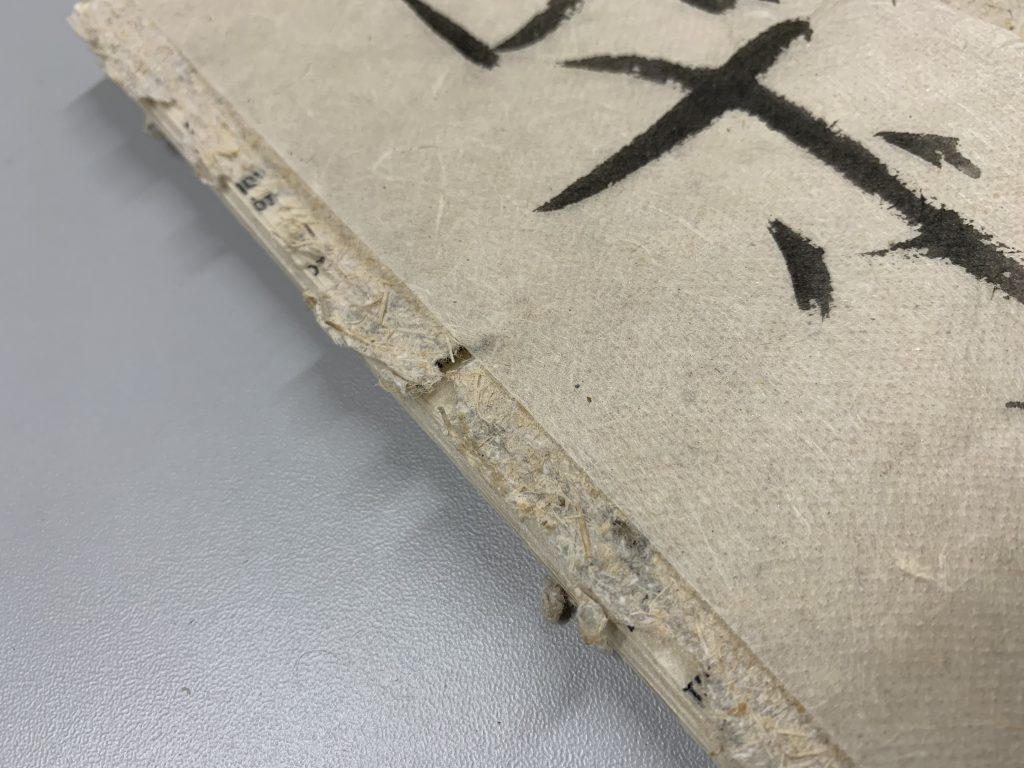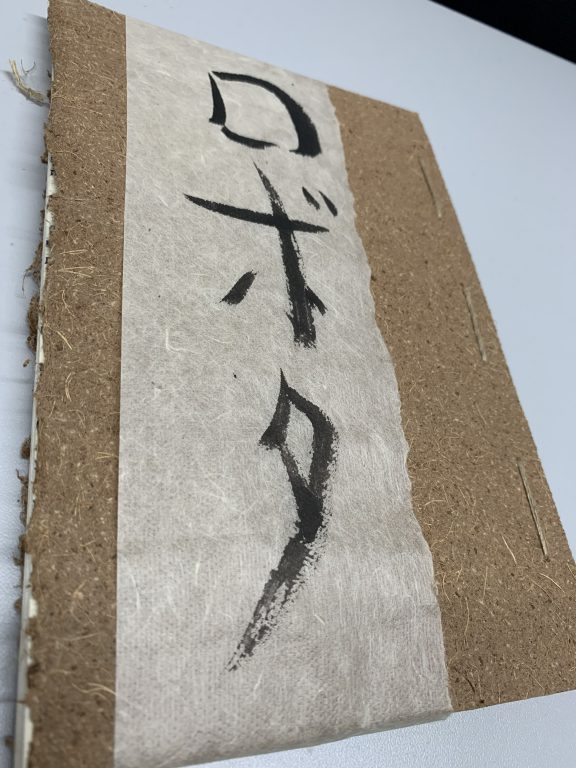 κηροζίνη, ακτίνες, ΡΟΜΠΟΤΑ
Ρομπότα is a very personal work, comprising text sketches from the artist's travelling notebooks and exposing fragments of how he sees, feels, and thinks about the world. The layout and the materials all draw upon the latter and are intended as a physical account of this irreal and discontinuous perspective. Text is primarily in Greek but also in a number of other languages (Italian, English, Norwegian), language hybrids (e.g. Portuguese in Greek script, invented transliterations, made-up words, etc), and Japanese calligraphies (symbols). The traditional Japanese binding employed creates many non-spaces inside the folds and on the various spines, while the varied thickness of the lokta accounts for different degrees of translucency. The author experiments extensively with all the above so as to construct a rather physical/symbolical/poetic hybrid that essentially reflects his own sense-making and attempts to communicate snapshots of his everyday.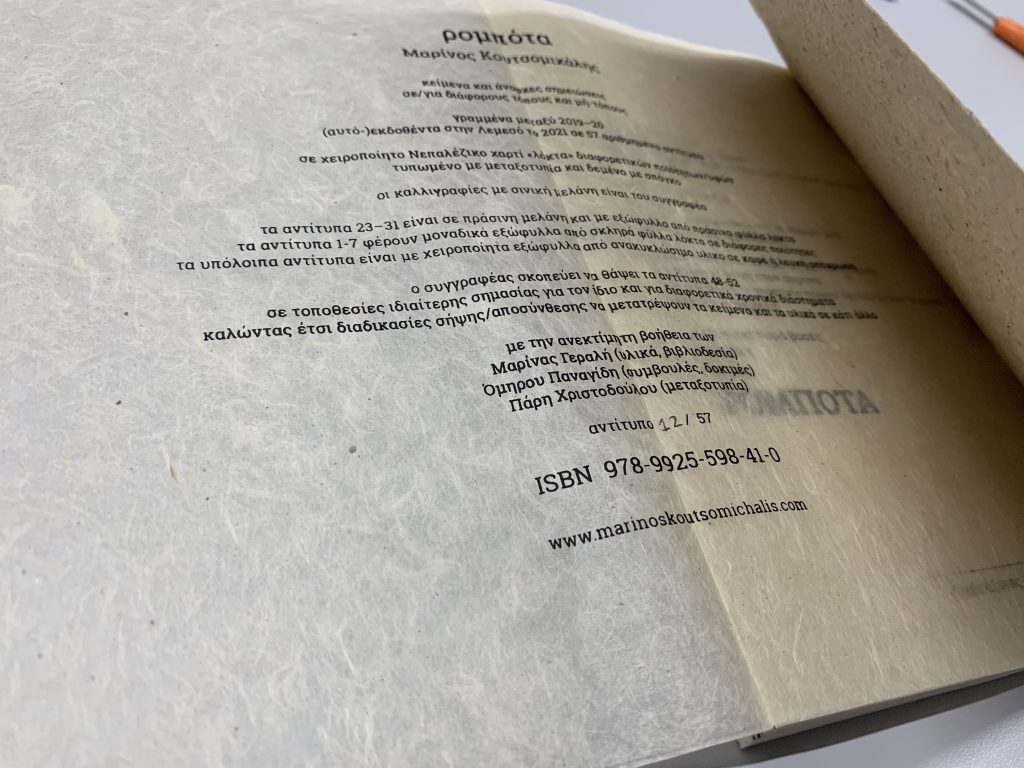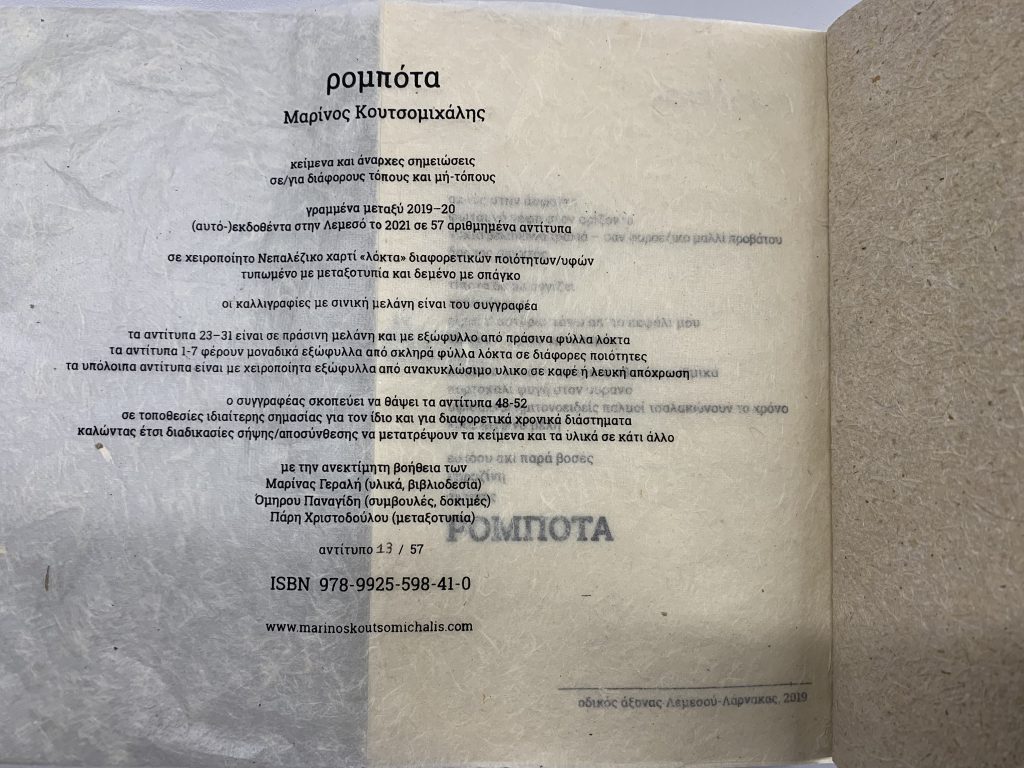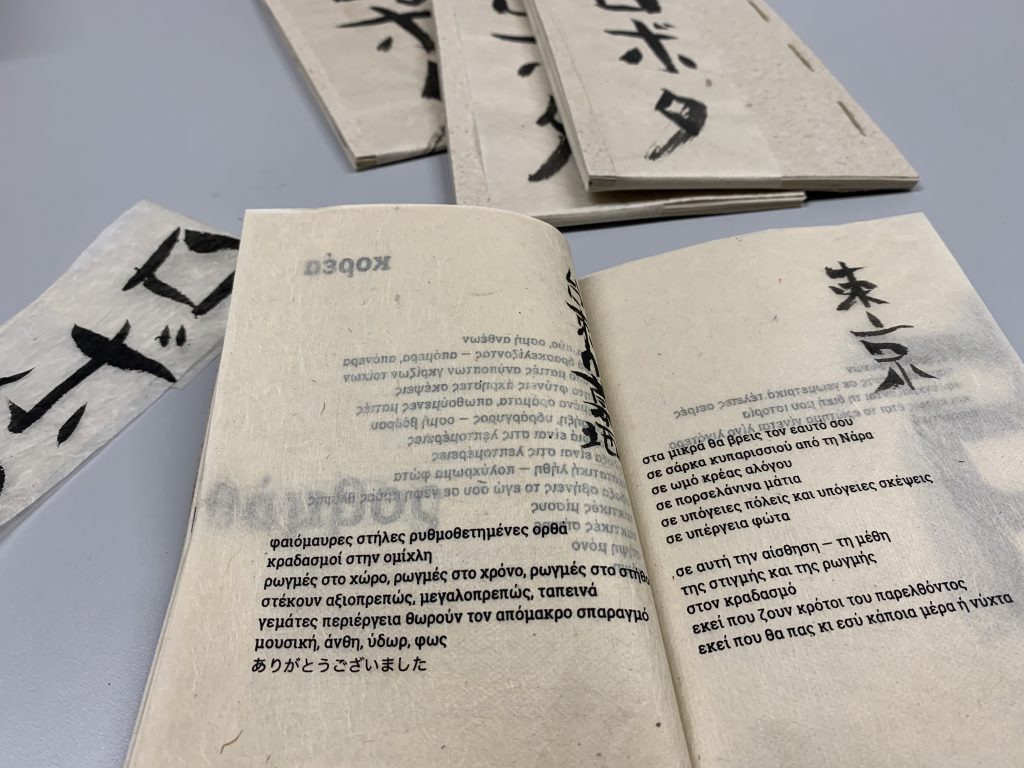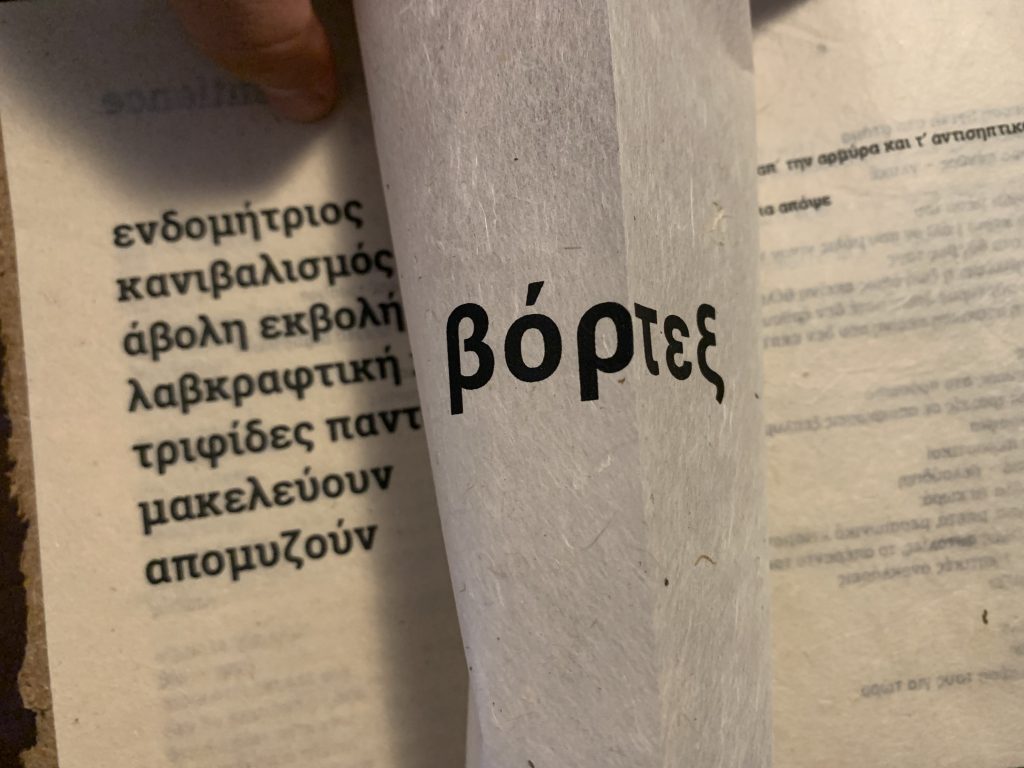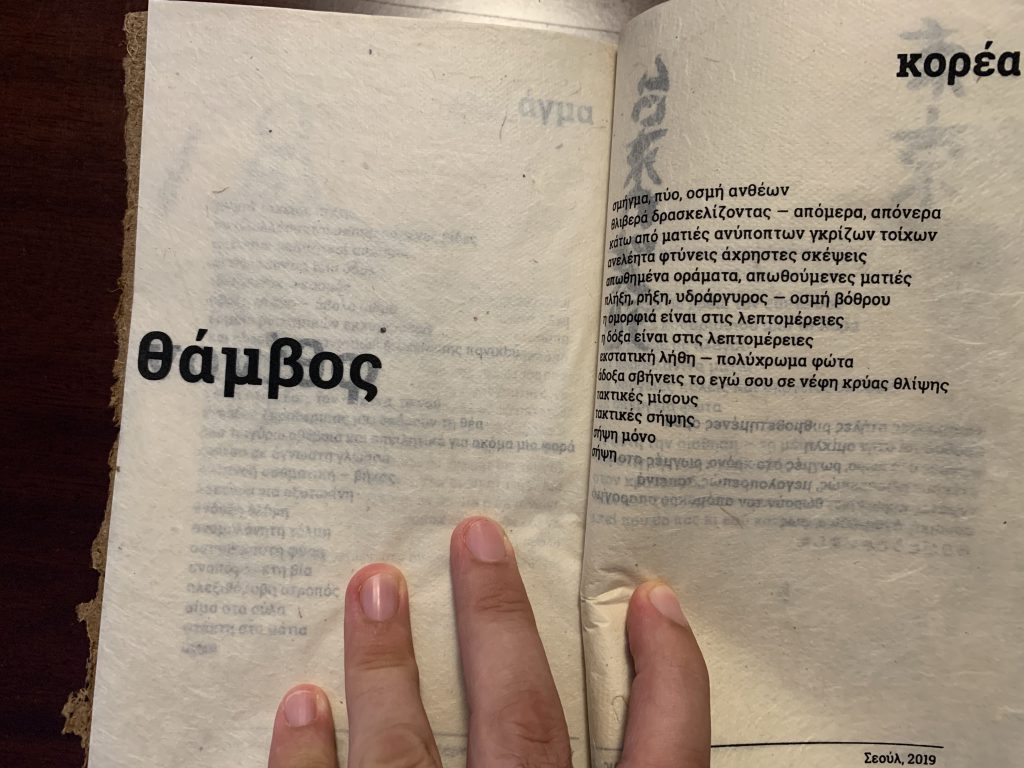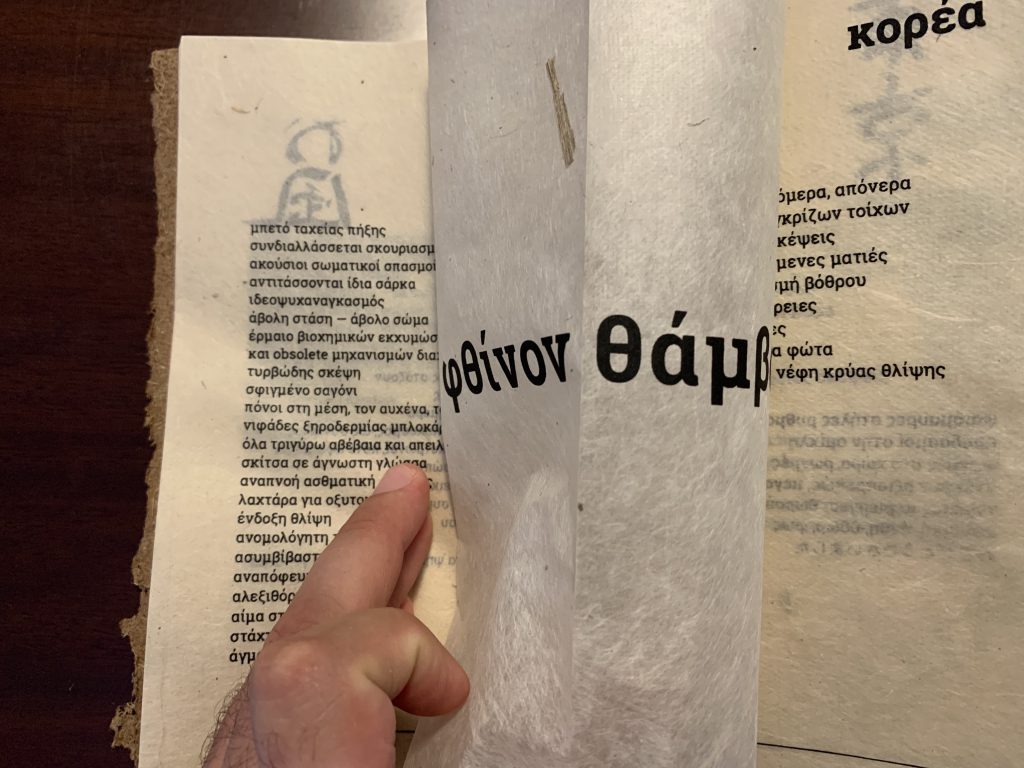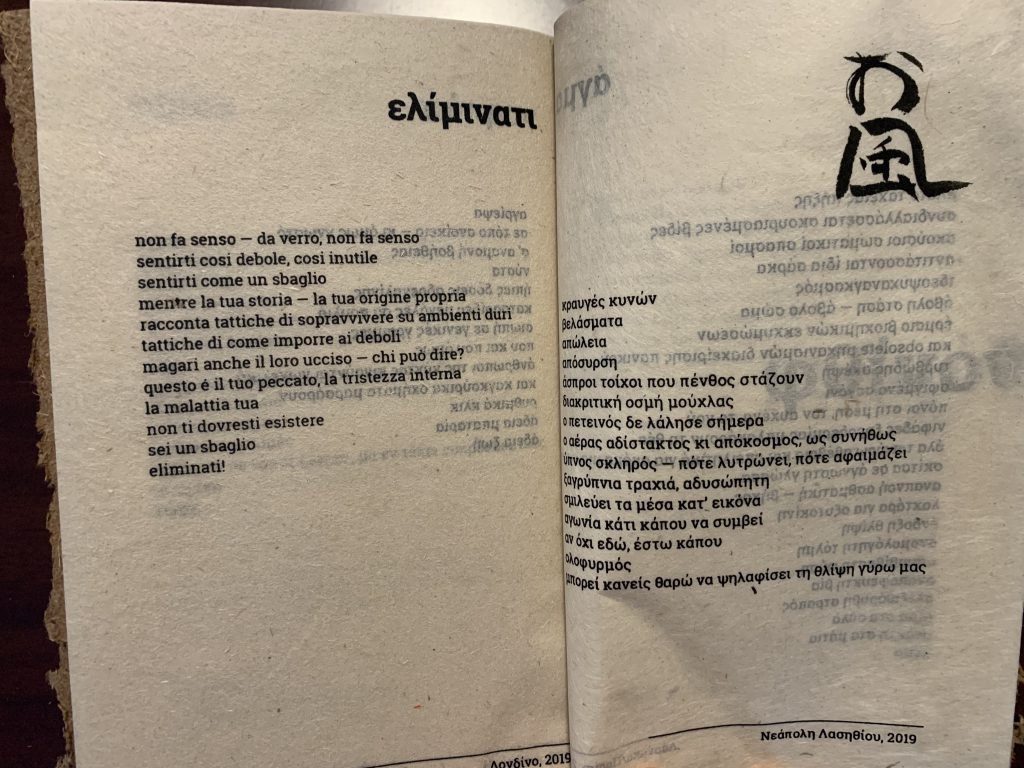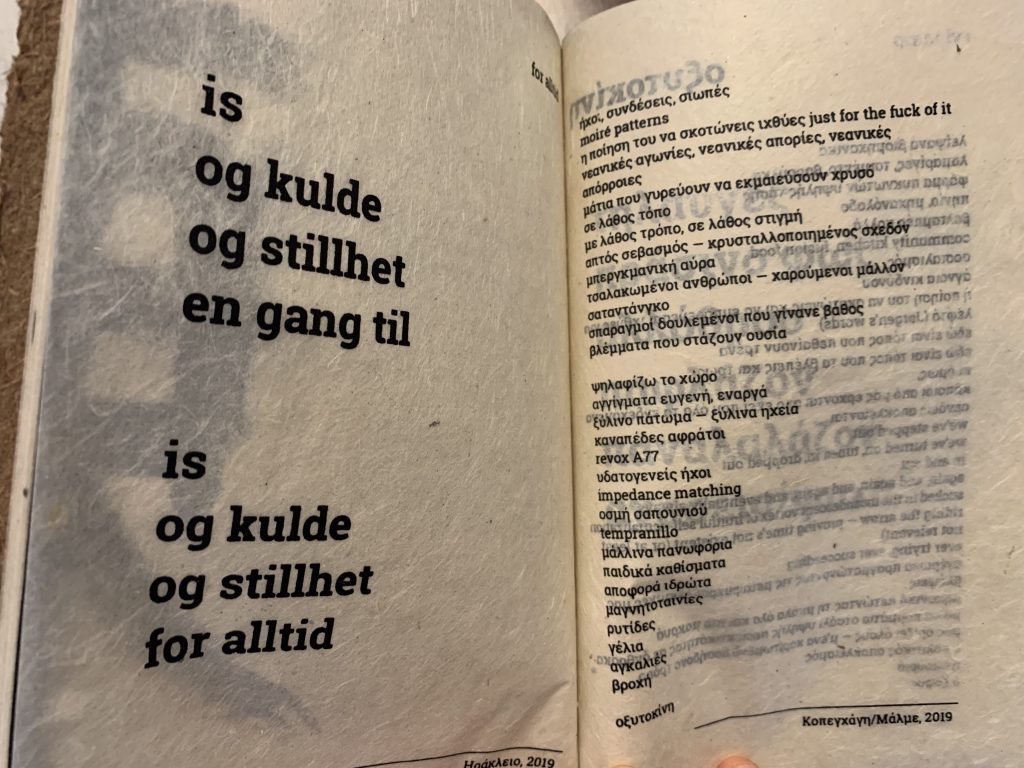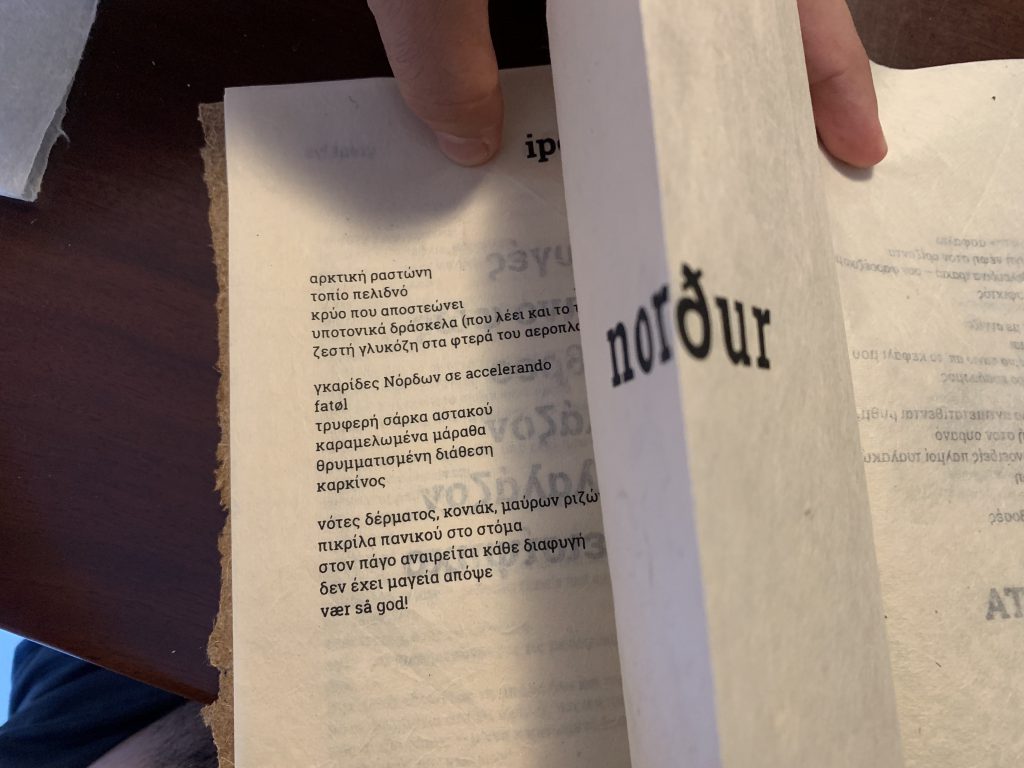 A full digital scan is available bellow (contact author for the password).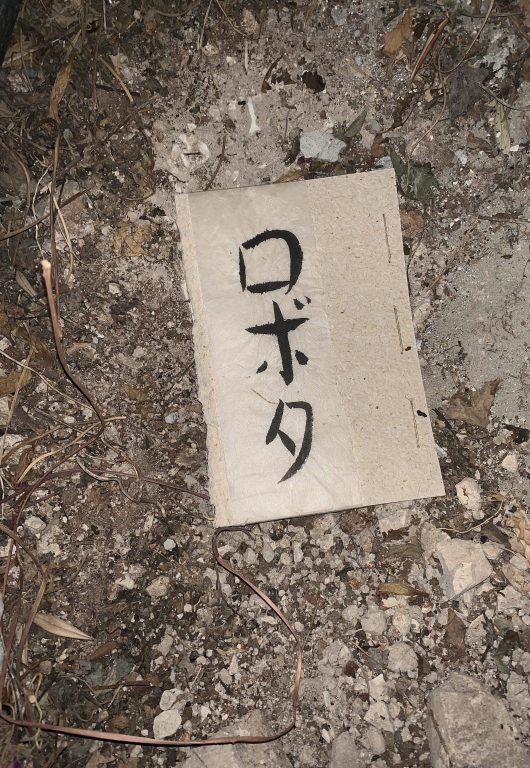 Drawing from the author's obsession with rot and decay, copies 48-52 are to be buried in special locations and so as to invite processes of decomposition to naturally transform them into something different. Burials are realised in a number of different locations in Greece and Cyprus and for different periods of time.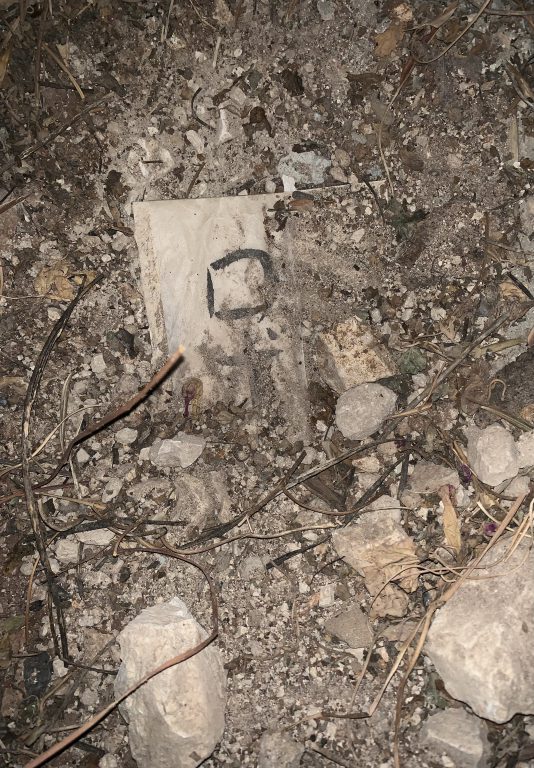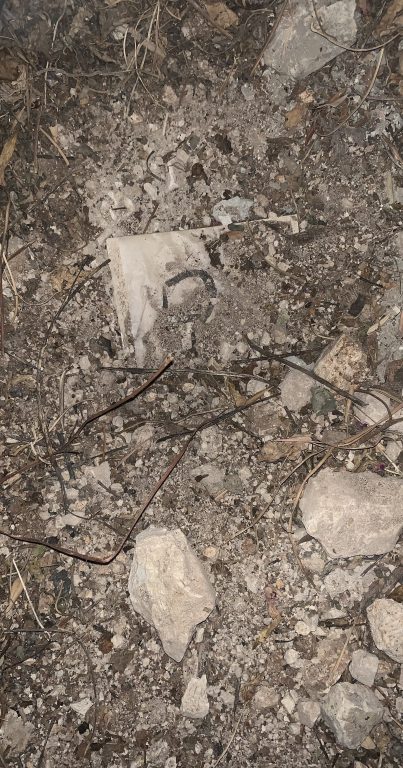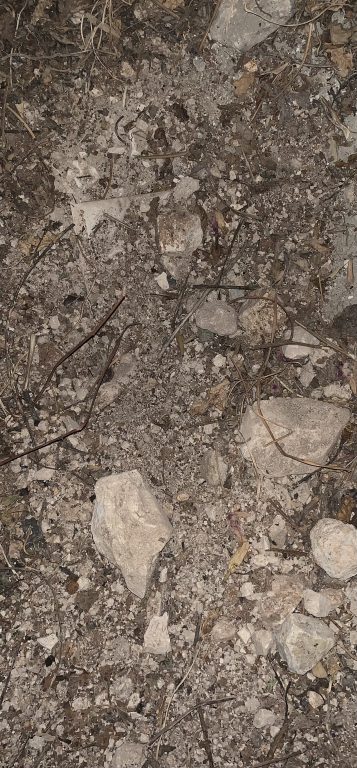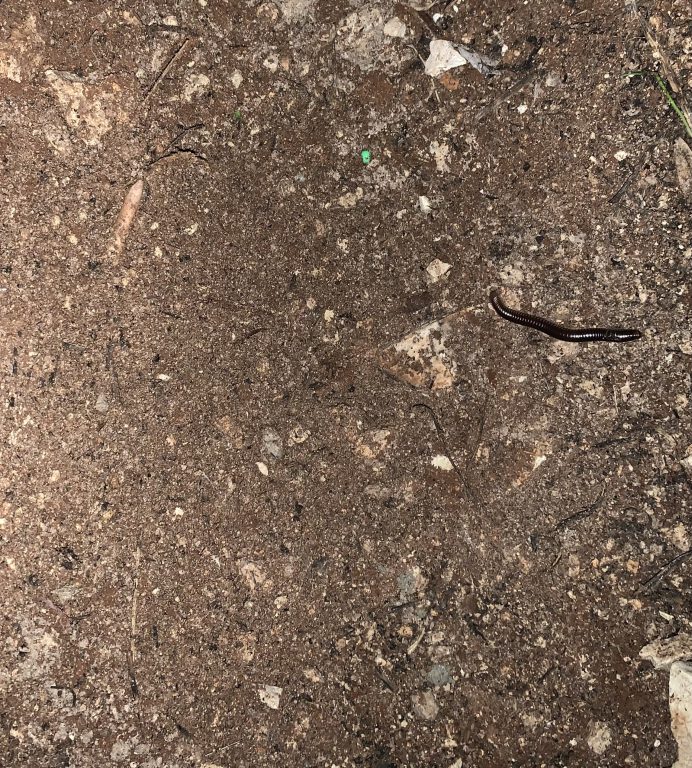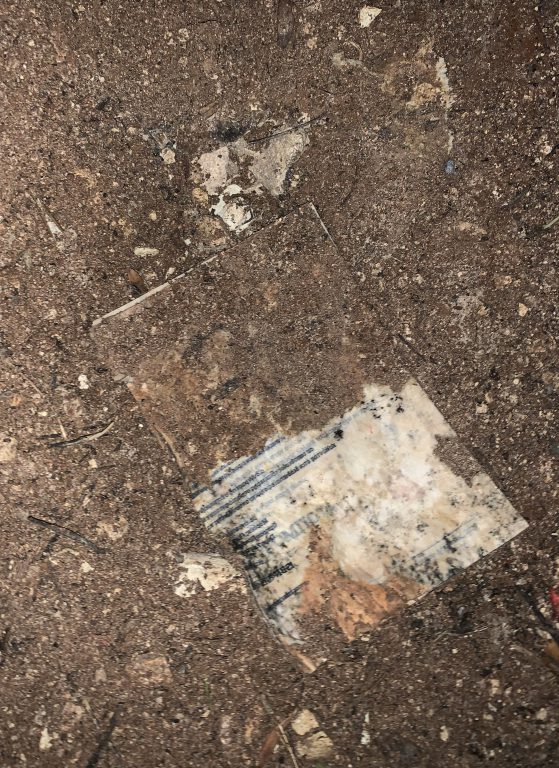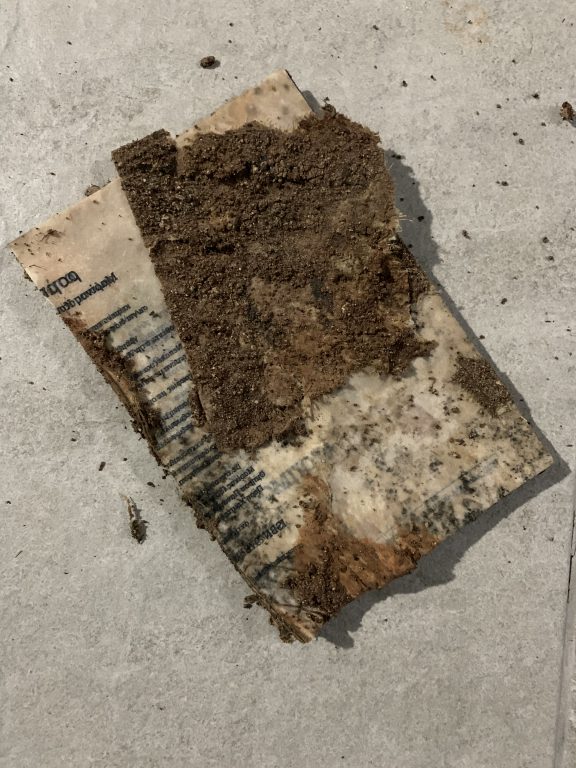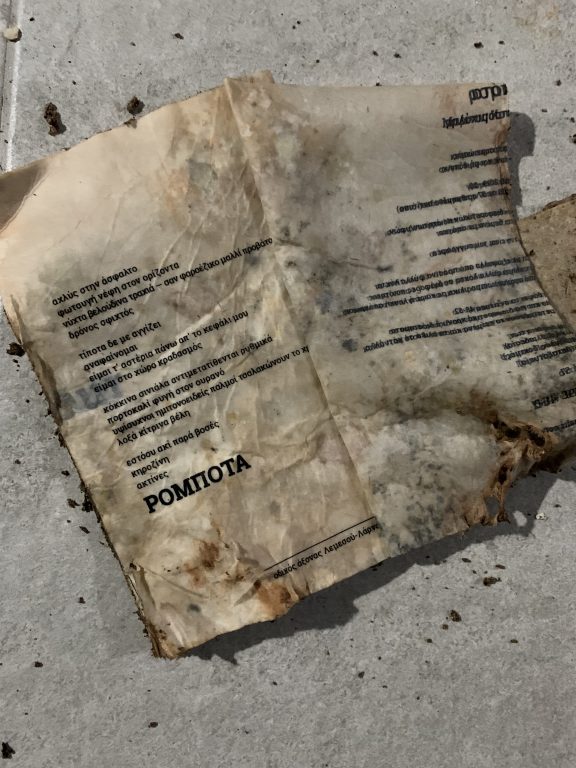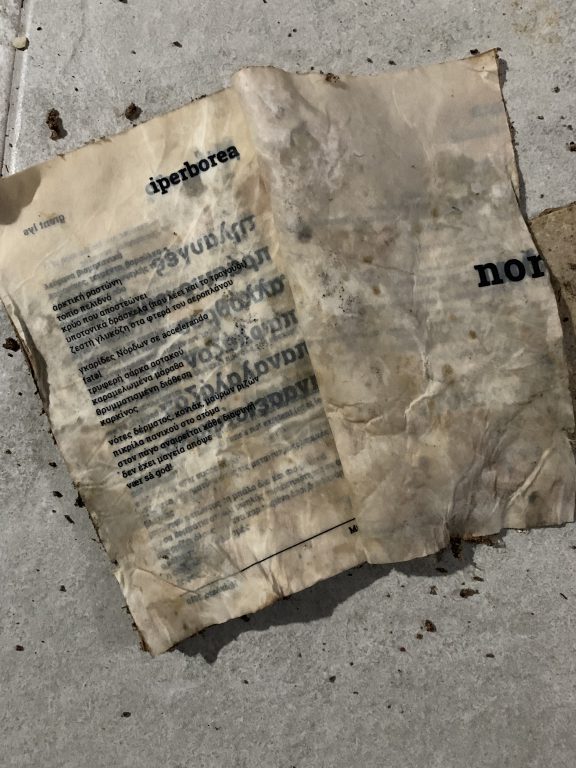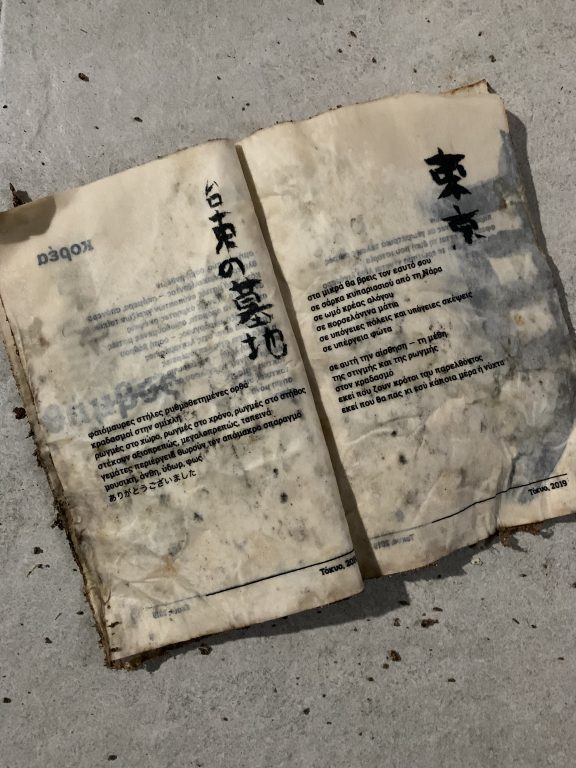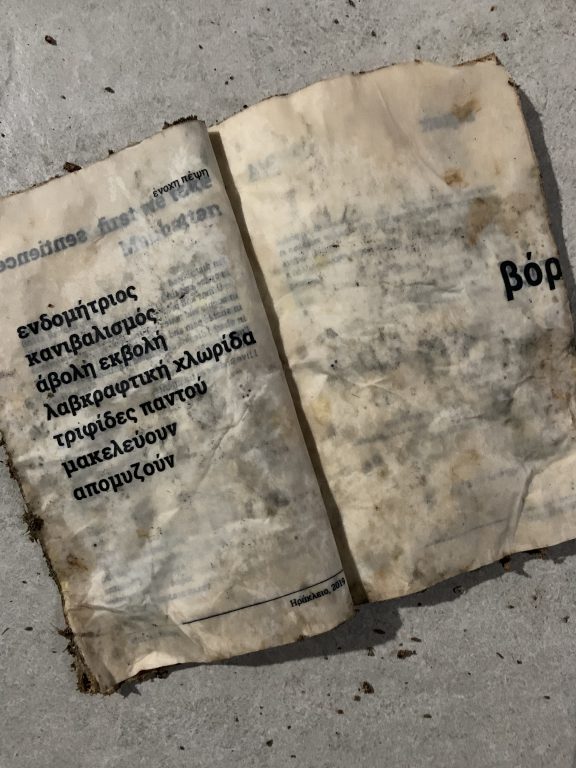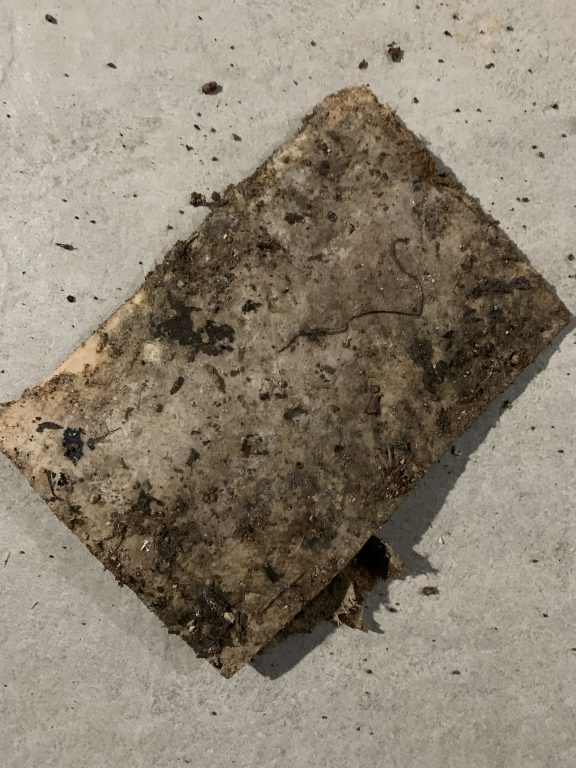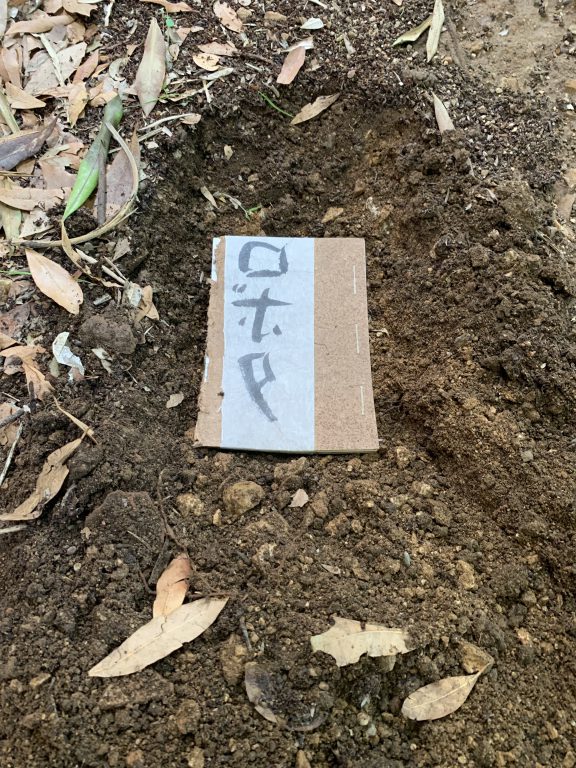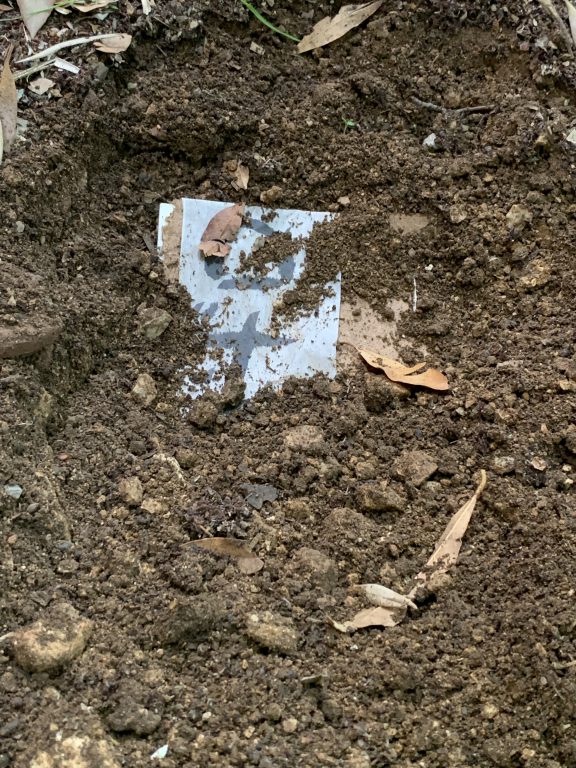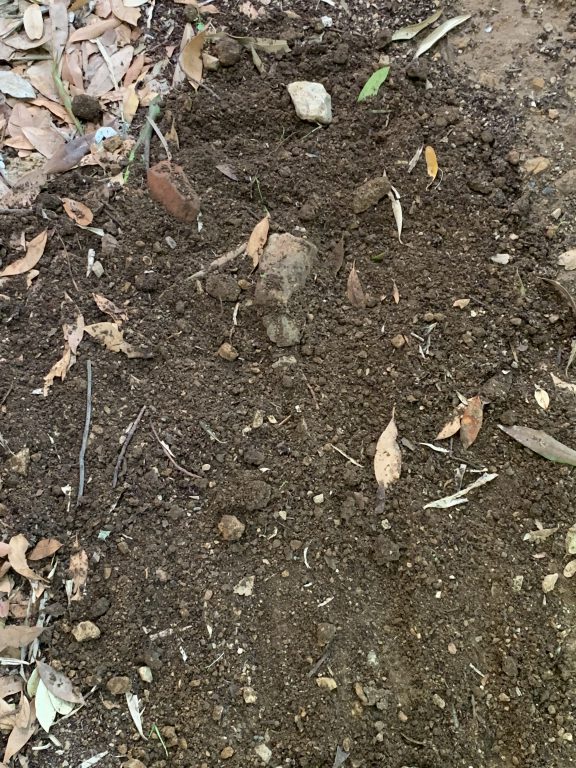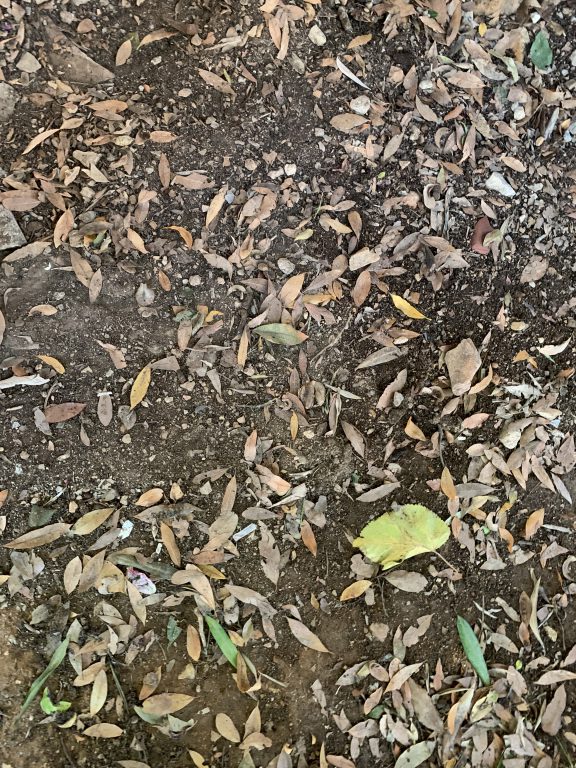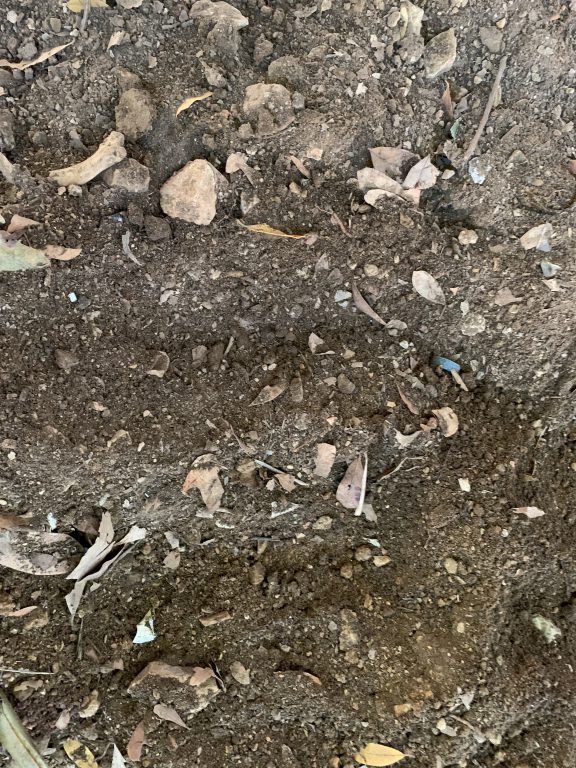 ** this copy was not found – it has most likely decomposed to nothing.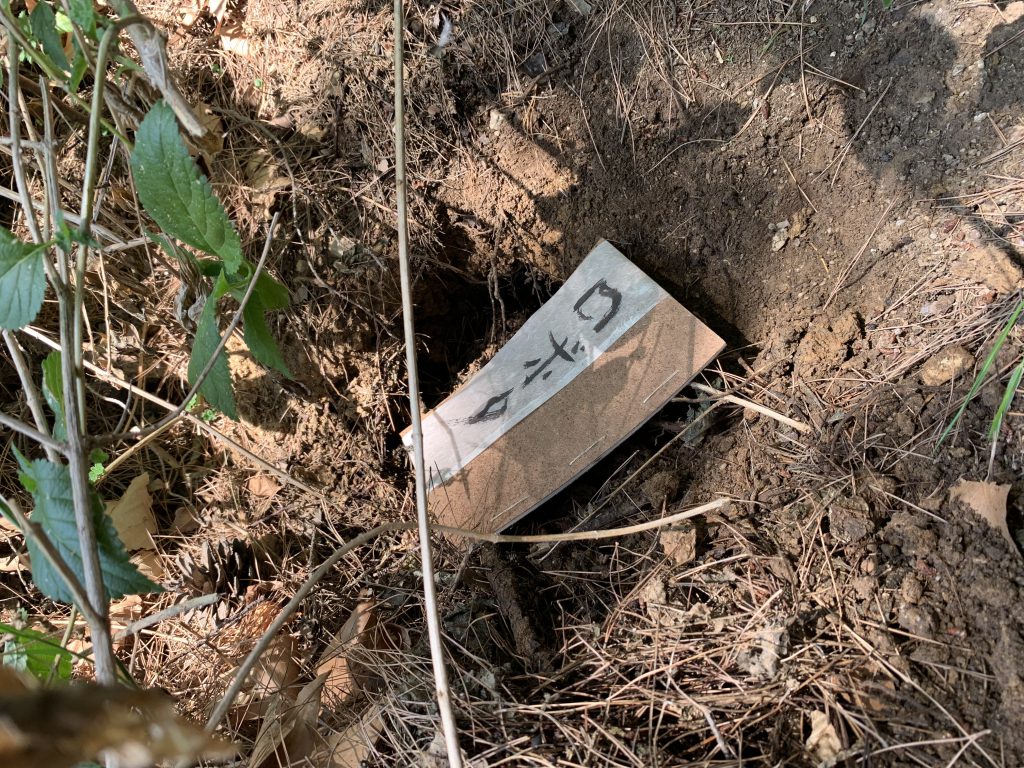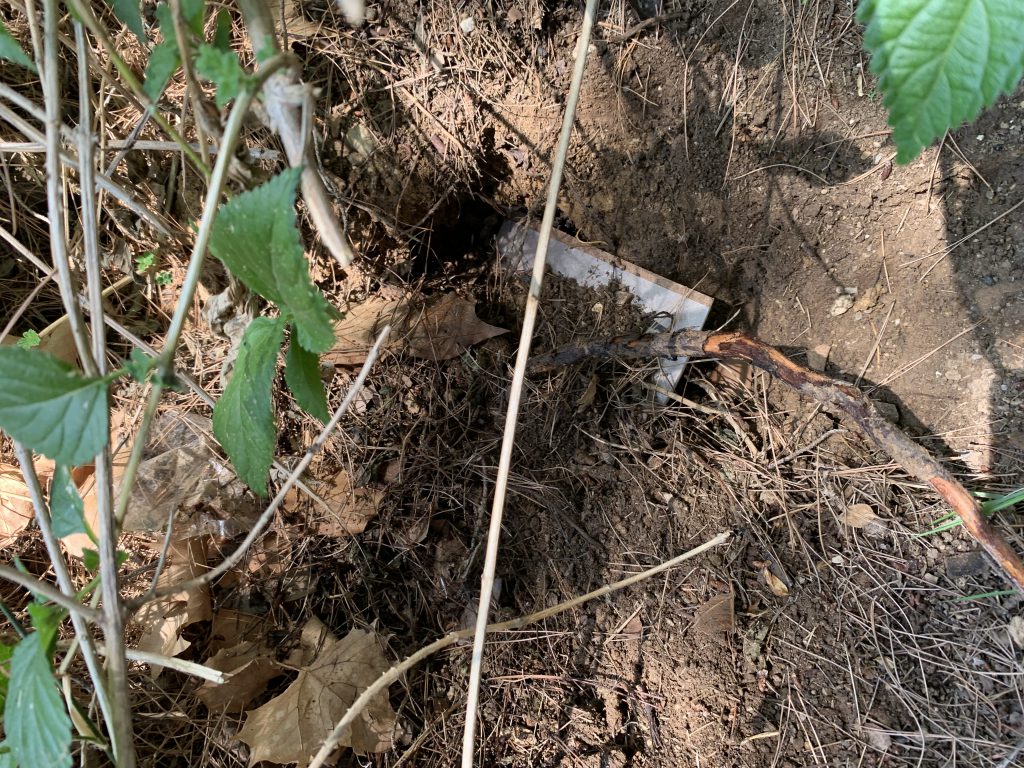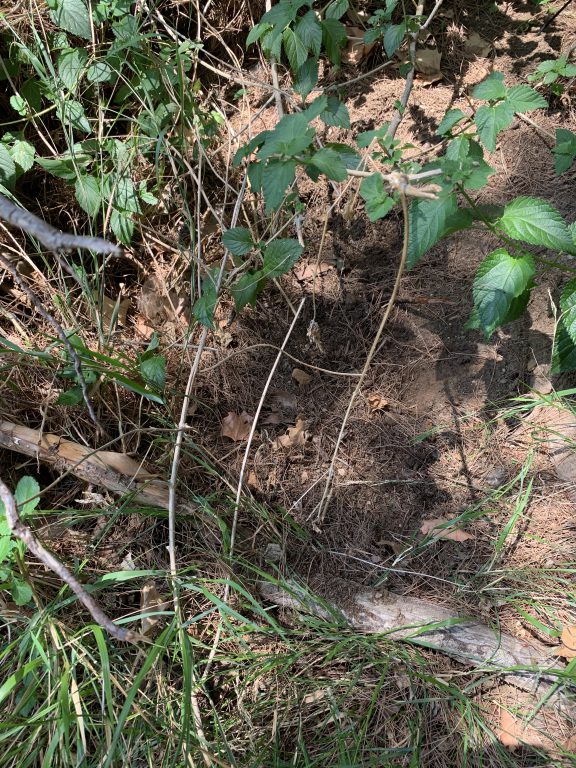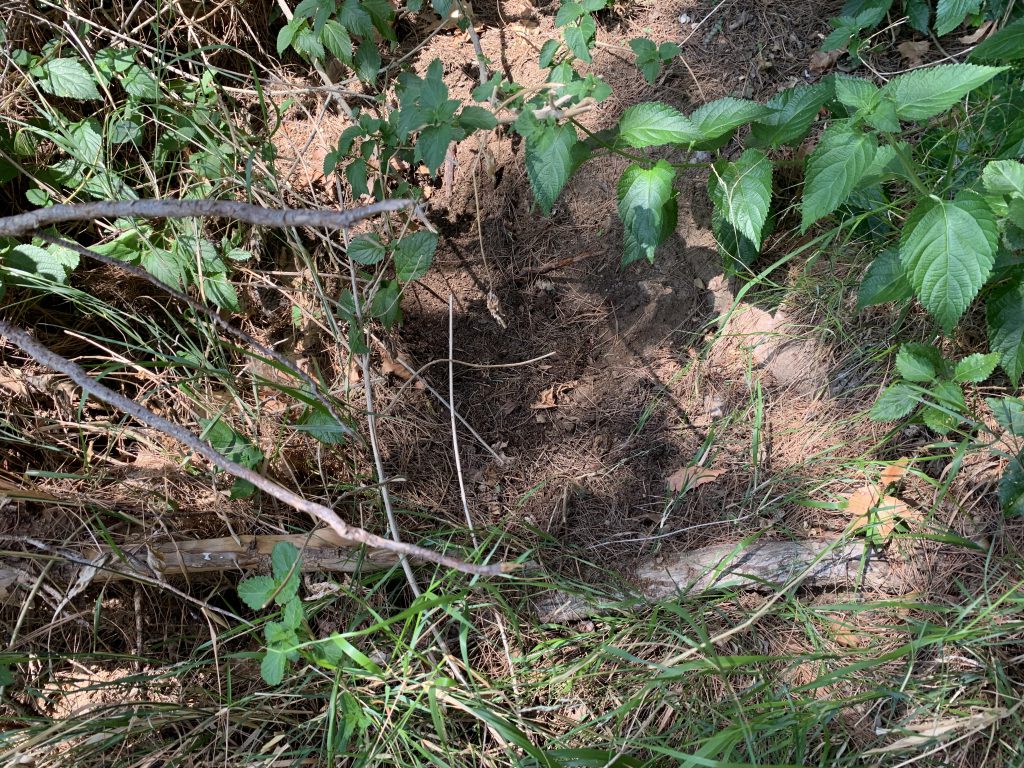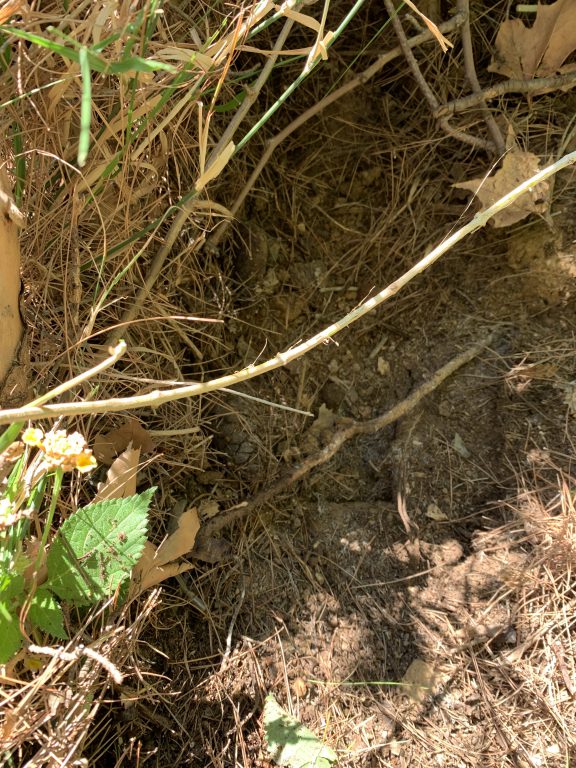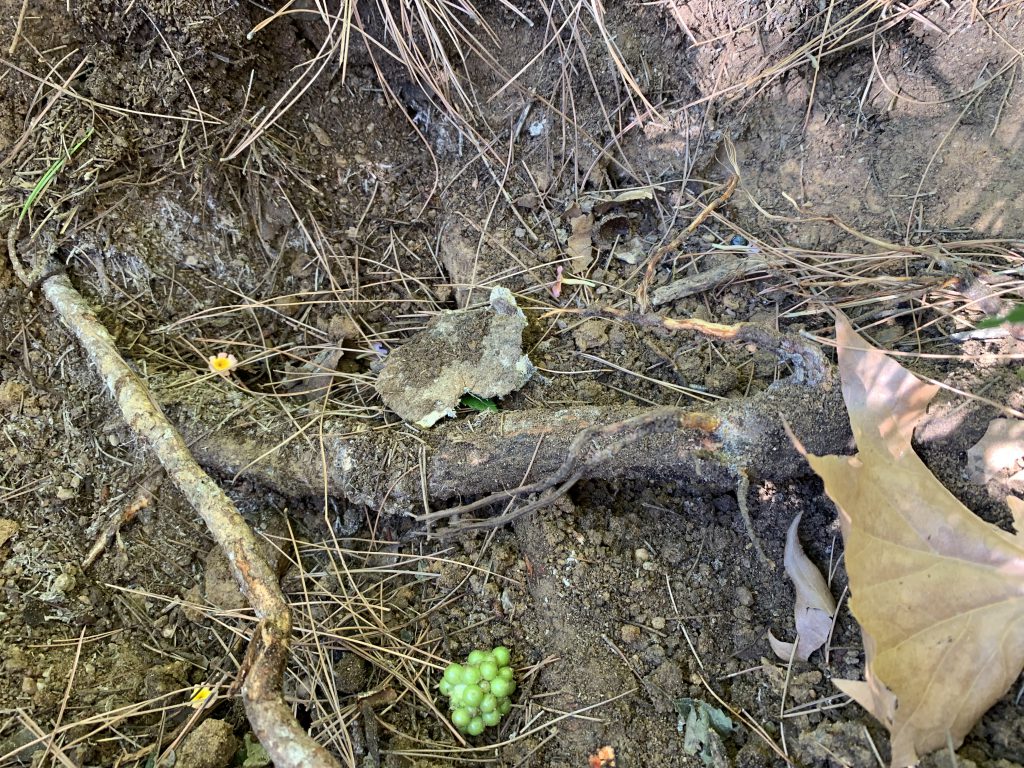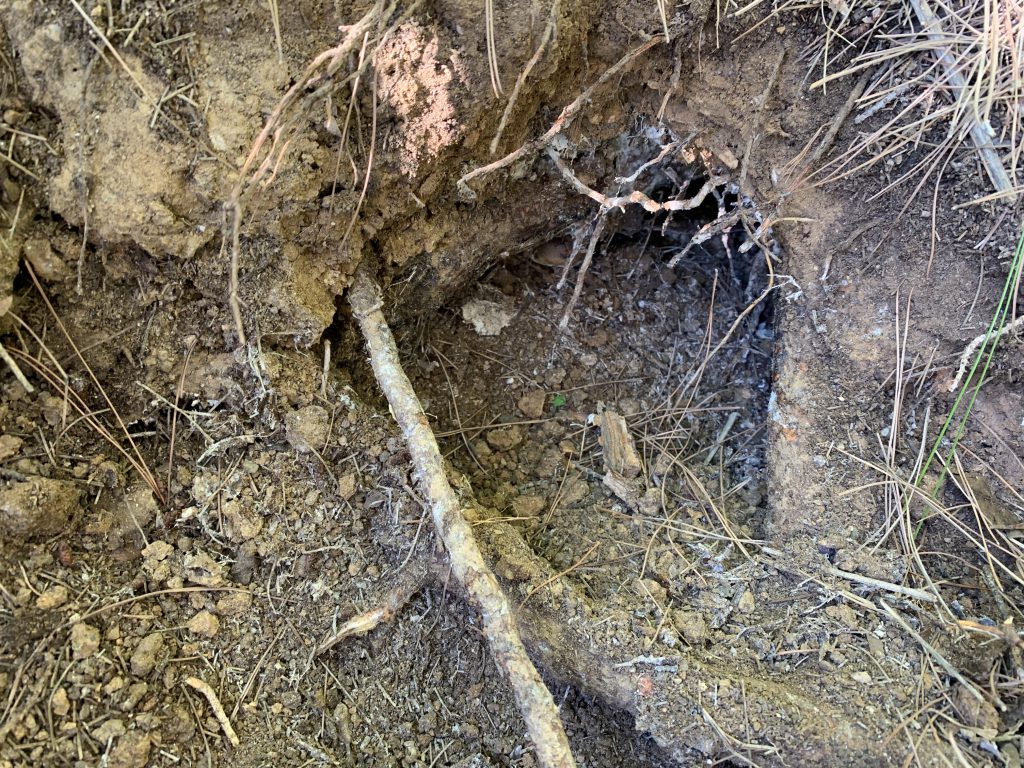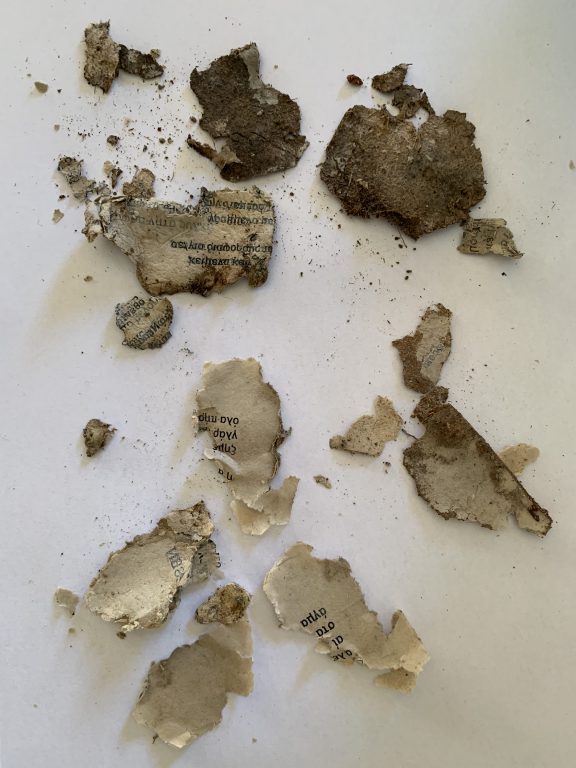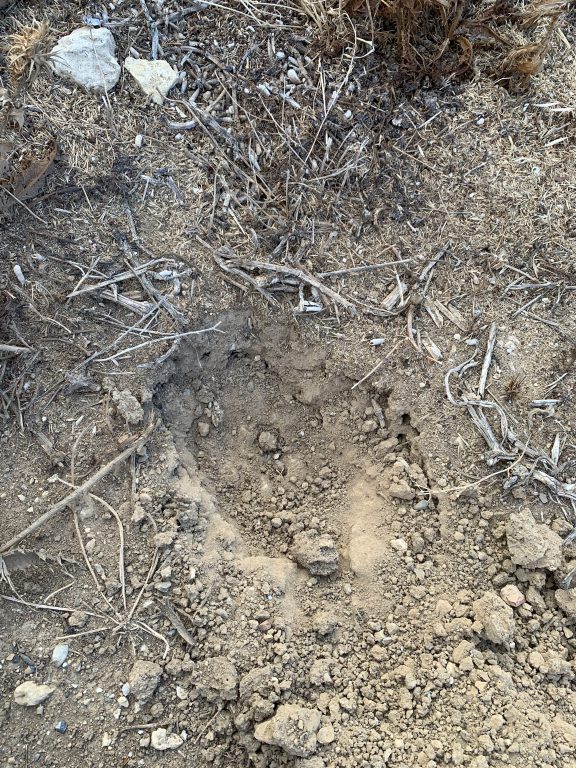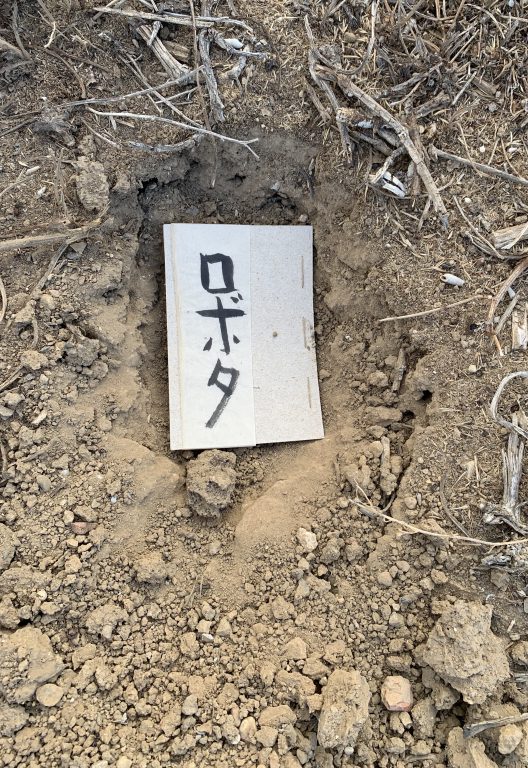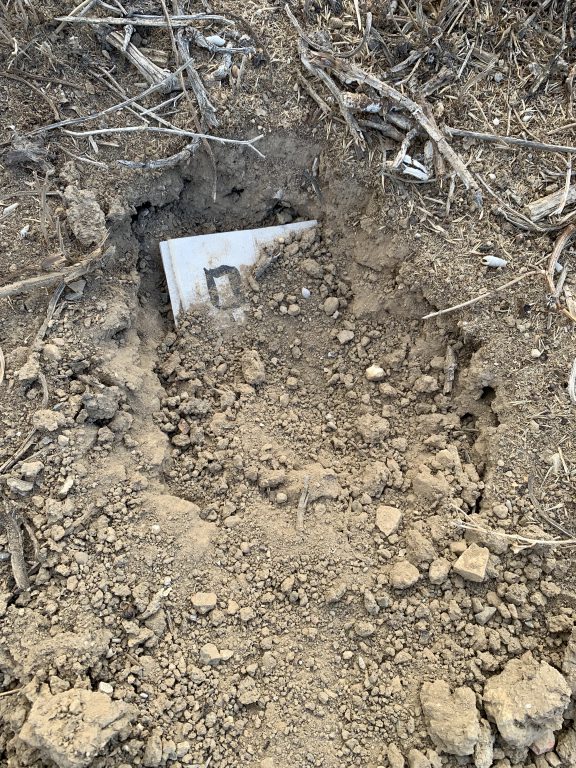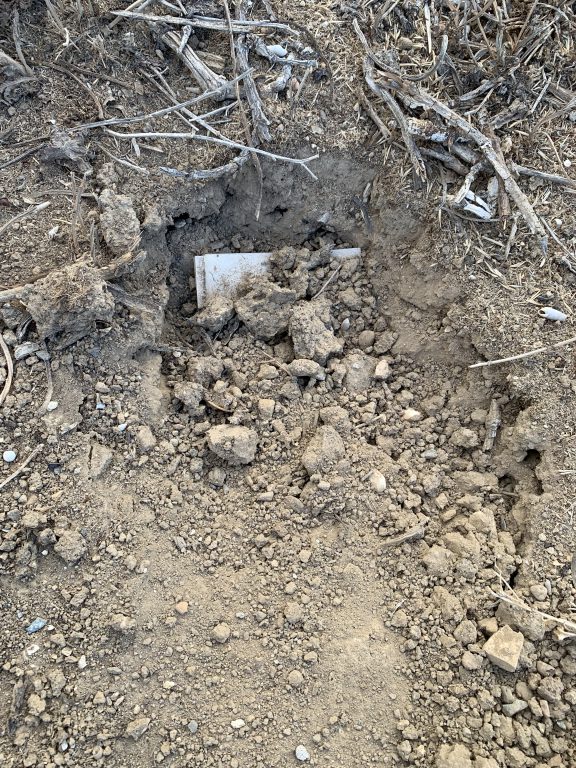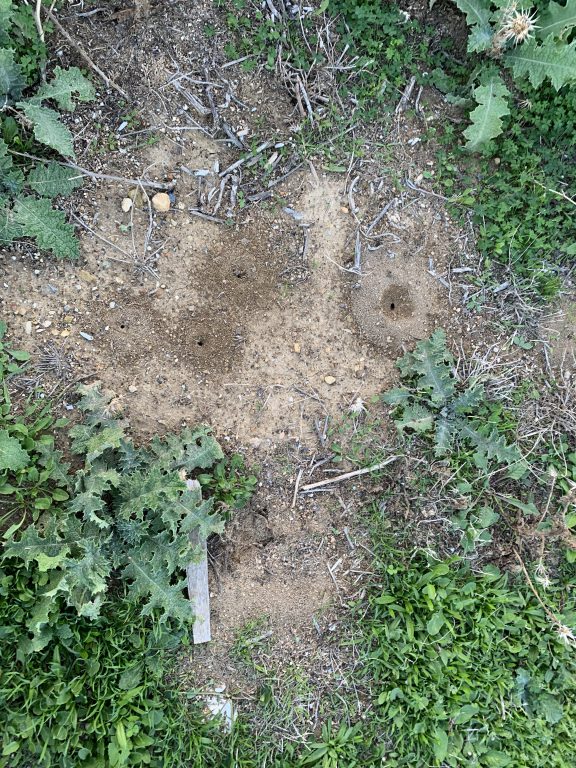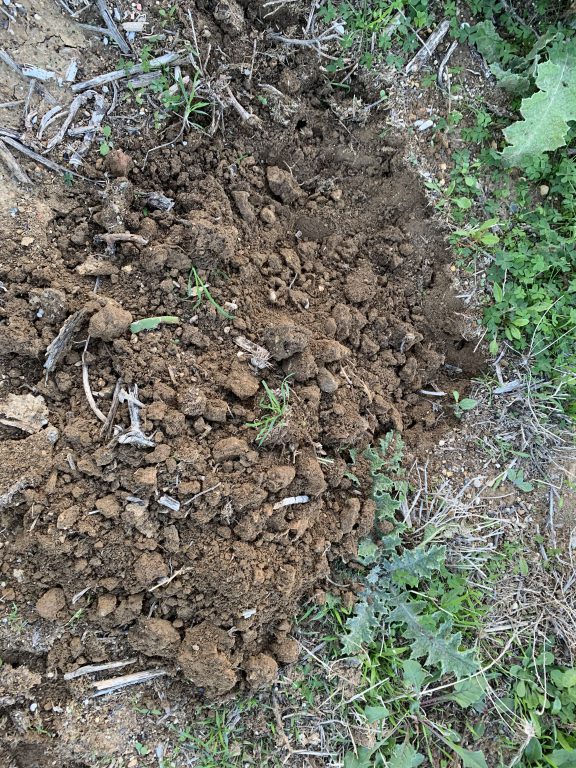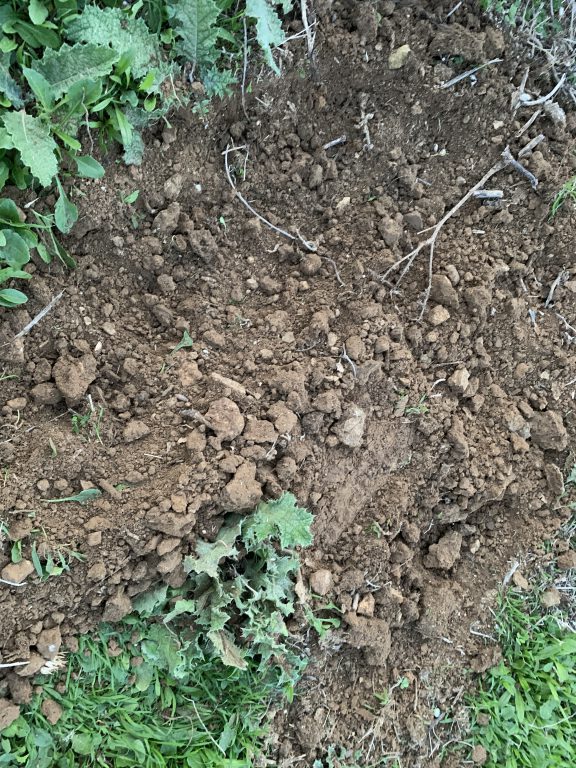 ** this copy was not found – it was most likely eaten by the ants.